Welcome to
SNEA Karnataka
Edited and Published By S P Jagadale, CS
Click here for membership form
09-01-2019:
Minutes of the formal meeting of SNEA with CGMT Karnataka issued : For minutes click here
Approval of CGMT Ktk and STR for Special CL for attending AIC . 1 Kkt Click here 2 STR
Our AGS Com Pandurang Nayak is at CHQ Delhi, he will be there for a week and assisting the CHQ in preparatory work of DPC and in other welfare issues of members. Any needful is needed to any members at CHQ level may kindly contact either CS SNEA Ktk or Pandurang Nayak AGS so that personnel attention for the Karnataka cases can be given and resolved to our level best. Cases of Karnataka to be resolved
CS , DS CO Com Anandkrishna and Com Subramanya met DGM Admin and DGM Operation CO requested for giving approval for purchase of diary 2019 for the executives of Karnataka. It is being processed and approval is expected shortly.
The list of the JTOs under Rule 8 Transfer and who are due for JTO to SDE promotion , requested for their choice of Place are forwarded to GM personnel by our GS SNEA . Click for the list. Any missing cases , their representation may be sent to mail Id mysneaktk@gmail.com for including further pl.
CS Met DGM IFA CO taken the updates of fund allotment for HKL and Electricty Bills etc for Karnataka Circle . It is known that only 1 Cr received to pay Electricity bills out of 9 Cr dues. HKL payments may be expected this week.
CS and Circle treasurer along with members met GM Finance Smt Durga Rani escalated the issue of 3rd party fund transfer like MOU Bank loan EMI , LIC and Society EMI pending since two months, which leads to unnecessary penalty burden on the officials and lowers the credit score of the employee with bank. She assured to do the needful to avoid penalty.
SNEA KARNATAKA COBs and DSs near by Bangalore met
Sri Shushil Kumar Mishraji new CGMT Karnataka who joined yesturday and greeted him on the occasion of new year 2019.
Happy and proud to say that he is One of the BSNL Absorbed ITS officers heading our Karnataka.
The Executive Diary 2019 of SNEA is released by our beloved Sri S K Mishraji . CS Explained majority of the members of SNEA are working in the field and doing their best in delevering their service to our esteemed customers. He also brought to the notice of the CGMT, what are the crucial points for which our executives are strugling. CGMT was very kind enough to listen the field problems which our field executives are facing. He assured to support all the issues which are for the betterment of the BSNL. VPs Com Javali, Com Ramakrishna , CS Com S P Jagadale, ACSs Com B Ramesh , Com Tatababu, Com K Y Prashant , Treasurer Com Sdananad Makannavar, CWC members Com Balakrishna Aithal, Com Smt Savitha A, DS CO Bangalore Com Ananadkrishna , DS BGTD Com Vishwanath, DS Kolar Com Narein Nandakumar, DS Tumakur Com Umesh, DS Mysore Com Ravikumar , Com Sudhakar Gour, Com Ashok , expressed the support of SNEA to CGMT Karnataka for the growth of the BSNL.
SNEA presented the letter Click
SNEA KARNATAKA WISHES A VERY HAPPY & PROSPEROUS NEW YEAR 2019.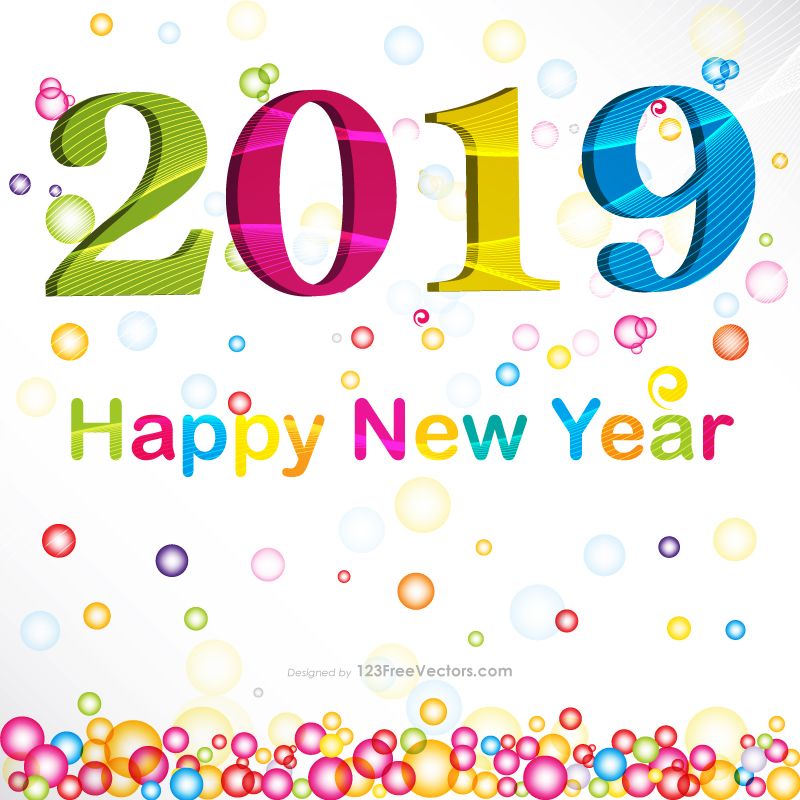 SNEA Karnataka gave a grand farewell on 29.12.2018 at Conference Hall CGMT Office, Bangalore and expressed our gratitude to our Beloved Sri R Mani CGMT who is retiring on 31.12.2018 , for his excellent contribution in development of Karnataka Circle especially in Transmission OFC cable laying during 2000 to 2002 STD station conversion when he was DGM TP and for his keen interest in developing mobile services as GM MS Operation Karnataka. He worked and was incharge for Madikeri, Tumakur, Chikkamagalore, Hassan, Shivamoga, Karwar, Davanagere, BGTD in various capacities and ultimately headed entire Kerala Circle for one year and then from June 2017 one half year Karnataka Circle as Chief General manager Telecom. Where ever he has worked he left his foot foot prints of development , improvement of service and revenue growth for the BSNL. He is very open minded personality , very humble , took every emplyee as his own family member and entire BSNL as his family. The crowd gathered for the farewell function witnessed the love and affection he gained from the executives. Many members and OBs spoke and praised about his good works and prayed for his happy and Healthy retired life. SNEA Karnataka pleased to place on its record his cordial relation with SNEA through out his service. SNEA Karnataka wishes him "A Very Happy and contended retired life".
On the same occasion along with CGMT , SNEA Karnataka felicitated our senior comrade and our Ex AGS SNEA CHQ Com M H Gombi who is also retiring on 31.12.2018 , for his contribution and dedication to SNEA. He was in trade union at Bombay at various position and then continued after coming to Karnataka worked up to the level of AGS SNEA. He is a strong follower of Our Pithamaha of SNEA Late Sheshagirirao , earlier GS Bagchi , Jogi etc . He was known for dedication and commitment to SNEA greately for which SNEA is very greatful to him. He is retiring as AGM Jayanagar Bangalore after serving for 34 years to the BSNL. Many members spoke on his contribution during his service to the organisation and prayed for his happy and healthy retired life. SNEA seeks his service in future also. SNEA Karnataka wishes him "A Very Happy and contended retired life".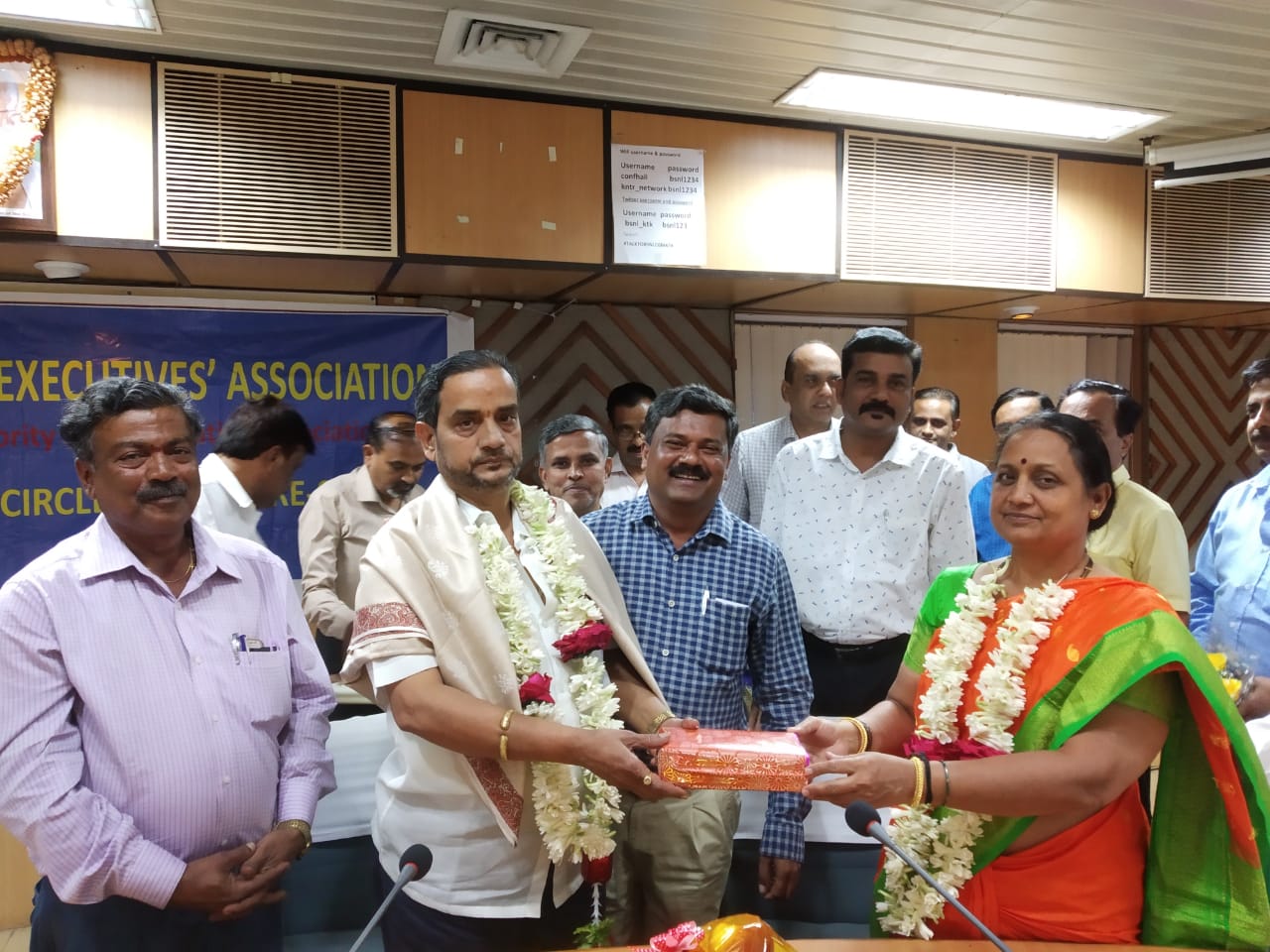 29-12-2018 CHQ Updates
29-12-2018
Condolences:
SNEA deeply mourns the sad and sudden demise of Mother of our Circle President Sri S B Nagavi today morning at Gadag. Funeral will be at their native Kurtakoti near Hulakoti , Gadag District, on today at 4 Pm. We pray almighty let the departed soul rest in peace and give enough strength to Nagavi and all family members to bear the loss and pain.
JTO to SDE promotion: Today the proposal for conduction of DPC for all the SDE(T) vacancies upto 31.03.2018 is moved for the approval of competent authority. The DPC proposal is as per the suggestion given by SNEA.
The reply in the contempt case also sent for the approval of competent authority so that it can be filed latest by Monday, 31.12.2018. In the reply affidavit, BSNL is intimating the Hon CAT that BSNL is proposing to go ahead with promotion for the remaining vacancies, rect year wise, as per the interim measure suggested by the Hon High Court.
GS, President and AGS met GM(Pers) and held discussions to complete the process expeditiously and issuing the promotion orders at the earliest. We also demanded to consider all the Rule 8 request transfers while issuing the promotion and posting orders which is accepted by management. On our request to include the 2012 batch JTOs also, GM(P) assured to examine the case to the extent of vacancies and do the needful. We expect the promotion orders by early next week if everything moves as we planned. 
DE to DGM promotion proposal is with DIR(HR) and after the clearance of DIR, it will be moved to CMD for approval. We requested DIR(HR) for early clearance of the proposal and she assured early action. 
Sanchar Soft issues in South Zone: Last few days, Sanchar Soft is not working for the South Zone, halting all the activities of provisioning, MNP etc in entire south Zone due to some hardware problem. This also during festival season when more connections are expected. There is no DR also for South Zone.
Earlier GS brought this to the notice of CMD/BSNL for his intervention. Today GS and AGS met DIR(CFA) also and held further discussions on the subject. Technical team is already on the job for the last 4 days and complete restoration is expected by today night. Meanwhile the system is restored temporarily with limited access.   
BSNL to raise Rs 12,000 crore from PSBs for network upkeep. 
View Media Report:
19-12-2018
19-12-2018
18.12.2018 Visit of Com K Sebastien our beloved General Secretary to Mysore
In view of attending AIC of BSNLEU held at Mysore, our Beloved General Secretary K Sebastien attended the General body meeting of SNEA Mysore Branch which was held in grand manner at RTTC Mysore on 17.12.2018.The meeting begun with welcome by DS Com Ravikumar, welcomed the new members . The Circle secretary Com S P Jagadale expressed the heart burnt issues that the executives are facing in the field due to scarcity of fund and human resources. CS appealed the General Secretary to address on the following issues of executives
1. E2 E3 standard pay scale progress and status, 2. 30 % SAB, 3. EPF full pension option , 4. JTO to SDE Promotion 5. Medical bills settlement, 6. GTI 7. Promotion avenues in other executive cadres. 8. MT recruitment etc
For all the above queries our Beloved General secretary gave detailed explanation with facts and figures and also explianed what role played by SNEA for resolving all these issues. He put his best effort in clearing all the doubts which were there in the minds of executives. He also explained what was the impact of our huge preparation for the indefinate strike which was declared from 3.12.2018 on the Government and DOT and ultimately gave path for negotiation of our 5 Demands and found a ray of hope to get our demands fulfilled.
Com Ramakrishna Vice President addressed the meeting and explained the achivement of SNEA as a whole and SNEA Mysore branch in particular.
Our Ex President SNEA Karnataka Sri Venkateshmurthy , senior Com Balasubramanya , Com Vishwanath DS BGTD, Com Rudresh DS Hassan , Com Panchakshari DS Madikeri , Com Suvarna DP and Com Bijapur District Treasurer Mandya were attendeed the meeting as special invitees.
Almost members have attended the meeting and got updated with detailed address of our General Secretary K Sebastien.
Mysore comrades felicitataed our beloved General Secretary on his hattrick victory . All the comrades showered their love , affection and conveyed their best wishes for his third tenure as GS SNEA.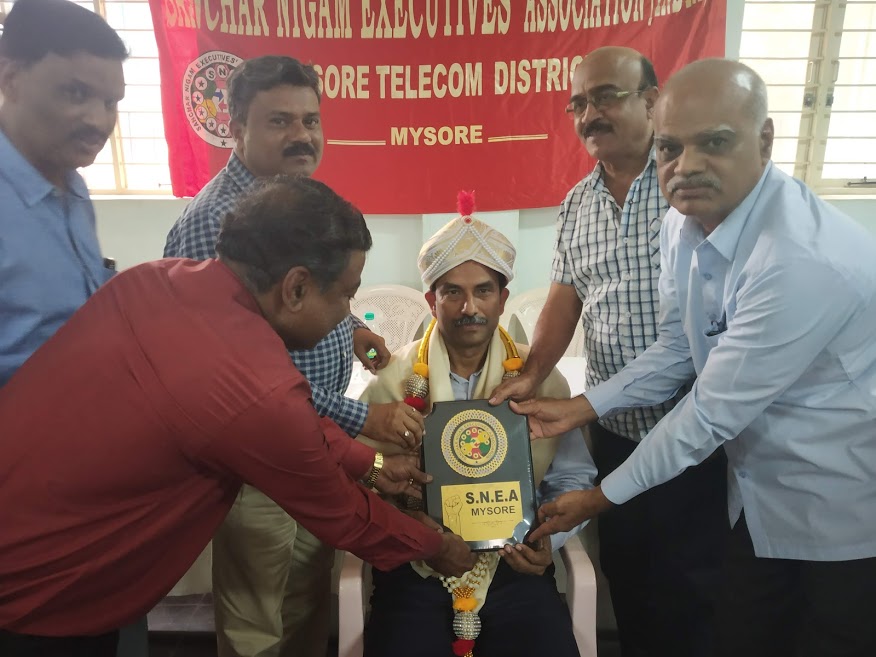 Com Naragund gave presidentail remarks , com Raghavendra gave vote of thanks.
Revision of guidelines regarding simplification of referral system under CGHS - MoH and FW instructions reg
14.12.2018 GS writes to Shri Anupam Shrivatava, CMD/BSNL:
Notification for Recruitment of Management Trainee (External) – Recruitment from External candidates and placing them above the existing Executives, virtually killing the career growth will demoralize thousands of highly talented and experienced Executives working in BSNL. Evolve a fast track promotion policy to promote talented internal candidates through meaningful rigorous screening mechanism to occupy higher positions after implementation of CPSU Cadre Hierarchy approved by the BSNL Board and promoting all the eligible Executives to the higher grades. 
As far as so-called internal MT is concerned, the need of the hour is to get DGM level Executives left with sufficient service to head the company from among the experienced internal candidates by meaningful rigorous screening. There is no point in giving chance to internal candidates at E3, E4, E5 scales to compete for a post in E3 scale.
SNEA demands:
1) Review the decision to recruit Management Trainees from open market at E3 scale and evolve a suitable fast track promotion policy to promote the Internal talent to high management positions through rigorous screening.
2) Before any such attempt, promote all the eligible candidates and bring parity and uniformity in promotions for the existing Executives in equivalent cadres by implementing the CPSU Cadre Hierarchy w.e.f. 01.07.2018 as approved by the BSNL Board.GS letter to CMD 
AUAB Circular - Hold Joint General Body Meetings during the period from 26-12-2018 to 29-12-18.....View Circular copy.
It is reliably learned that as assured to AUAB, a very positive recommendation on Pension Contribution on actual basic pay instead of maximum of the pay scale is sent by DoT to Ministry of Finance and it reached MoF. We hope a positive decision from MoF shortly. This will take us one step close to 3rd PRC.
One cannot imagine implementation of 3rd PRC without settling this issue. After 3rd PRC implementation, Pension Contribution alone will shoot up to about Rs 2420 Crores (presently it is less than 200 Cr) and if it is on actual basic pay, it will be about Rs 875 Cr (with 15% fitment). A difference of more than 1500 Cr in Pension contribution alone. Even for 0% fitment also, BSNL has to pay Rs 2420 Cr as Pension Contribution! This is the reason why AUAB given top priority to settle this issue before 3rd PRC.
JTO to SDE promotion – Review petition:
All the tree review petitions filed by BSNL pleading for 1) restoration of training Centre marks as the criteria to decide the inter-se seniority among Direct rects and 2) there is no excess promotion between 1995 to 2000 came up for hearing today, 12.12.2018. For completing the formalities, Hon HC issued notice to AIBSNLEA who was a party in the case earlier but not present in the court. SNEA represented by its lawyer and taken notice earlier. The case will be listed once notice is served to AIBSNLEA.
The Hon HC was pronounced the judgment on 05.06.2018. Thereafter another OA filed in the CAT by AIGETOA activists.After the promotion order, a contempt petition is filed against CMD/BSNL and GM(Pers) for issuing promotion order with the main contention that 1) there are excess promotion during 1995 to 2000 and 2) 1:1 ratio not followed.
The data collected from all the Circles established that there is no excess promotion between 1995 to 2000 in the 50% Dept quota. According to the compiled data from all the Circles, from 1995 to 2000, total vacancy in 50% Dept quota is 14,102 and JTOs promoted is just 8,833 only.
For an issue, which is not having any relevance, AIGETOA and its activists are fighting in the court and misguiding the innocent and young JTOs. They are deliberately provoking the management by insisting the personal appearance of CMD and GM(Pers) in the Hon CAT. This is just for delaying the promotion for the remaining JTOs. By this time, Management more or less understood their game plan.
It has become a fashion for them to blame other Associations for their short sightedness, negative attitude and mal propaganda. Filing court cases and closing the doors for promotion has become a passion for some sections and then crocodile tears in the name of BR, DR etc. On each and every issue they want to make a division among the Executives. This also mainly in JTO cadre, not among JAOs. This will be suicidal. The divide and rule policy of the erstwhile British Rulers are again trying among the Executives and by this, they are simply strengthening the hands of management and playing with the future of thousands of JTOs. This thinking we are not witnessing among Non Executives. This all propaganda can be for the sake of membership.
On JTO to SDE promotion, the court cases started in 2010 from Chennai. Once they defeated at Chennai, they shifted to Ernakulam from 2013 onwards. 8 years long court cases, spending lakhs of rupees and precious time. Their achievements are: 1) About 3000 JTOs retired without SDE promotion after serving more than 15 years as JTOs, 2) The promotion for the JTOs upto 2001 rect year would have completed in 2014, they lost minimum 4 years of service, 3) LDCE promotion delayed 3 years due to the conflict, 4) upto 2005 rect JTOs, promotion could have completed by 2016, it is getting delayed, 5) 2007, 2008, 2010 and 2012 JTOs would have got promotion by 2017 or 2018 which is not happened yet.
The prayer of AIGETOA and its activists (mainly SDEs now) are rejected by all the courts, Chennai CAT, Ernakulam CAT and Ernakulam High Court. Still they are blocking the promotion of the juniors by filing contempt petition in the name of excess promotion in JTO cadre which is not at all true as explained earlier.
It is heard from reliable sources that during LDCE posting in May, 2018 some non-recognised sections made some understanding with the management on MT rect and on that condition only LDCE posting issued. Joint Forum was not consulted. With that understanding, now MT rect notification is out! Another achievement for them!
Now our young comrades should analyse why promotions are getting delayed and what is real reason behind that and who is responsible for creating this stalemate condition. SNEA is making sincere efforts to come out of this stalemate condition and interacting with the management. Not only 2007 & 2008 batches, we will try our level best to promote the JTOs from 2012 batch also as per the availability of vacancies. To protect the inter-se seniority, we are trying the promotion notionally from 29.06.2018, along with those got promotion on 29.06.2018.
11.12.2018 Minutes of the formal meeting of SNEA with CGMT Karnataka issued :
SNEA Karnataka extends grattitude to our beloved CGMT Sri R Mani, GM HR Sri Ashok Agarwal, DGM Admin Sri M V Angadi , AGM HR Sri Swaminathan , AGM SGO Muralidharan and Shantala Shanbagh and all GMs and senior Officers who were present in our formal meeting and actively involved in the discussion of Development , maintenance and HR issues.
We extend our sincere thanks to our very humble CGMT Sri R Mani and CO HR and Admin section for very kind enough to consider 65 JTO Rule transfer from Karnataka ( 35 will be processed now and releived in April 2019 and another 30 will also be processed and releived staggerly in next months ). This could happen only with persuation of SNEA and kind hearted Management.
GTI implementation w.e.f 01.01.2019:
A meeting held today to review the progress in the submission of options. As on today 24,832 Executives (about 50%) submitted the options through ERP. Remaining Executives also submit their opinions immediately. All those upto age group of 50 shall opt for the GTI as it is very much beneficial for them. 
No medical certificate is required for this scheme which is the main advantage. The premium will remain as the same till the retirement (even after crossing the age of 50). This is an initiative taken by SNEA for the welfare of our young comrades.All SSA Secretaries and Office bearers may contact our members and make them to submit the options through ERP before 20.12.2018.
11.12.2018 External Management Trainee recruitment..
The SNEA stand on Extl MT was once again reiterated in the last Ludhiana AIC to oppose it in all the possible ways. SNEA will strongly oppose Extl MT organizationally and if required legally also.
11.12.2018Corporate Office letter on Recruitment of Management Trainee (Telecom Operations) in BSNL from Internal candidates:
Corporate Office letter on Recruitment of Management Trainee (Telecom Operations) in BSNL from External candidates:
Notification for Rect of Internal MT
Notification for Rect of External MT
11.12.2018 Meeting with Smt Sujata T Ray, DIR(HR & Fin) on 10.12.2018:
GS and AGSs Com Padmanabha Rao and Com Sanjeev Sharma met DIR(HR) and held discussions on the following issues:
a) Financial problems in the field units: We brought the severe financial crunch in all the field units which started affecting the services. UP(East), STR and TN Circle issues specifically brought to the notice of DIR(Fin). DIR informed the efforts taken by the management to take bank loan to tide over the present situation. The letter of comfort from DoT is yet to be released for taking the loan even though it was promised. BSNL is pursuing with DoT in this regard. The condition will continue for some more time.
b) Notification of CPSU Cadre Hierarchy: We informed the demand in the Ludhiana AIC and the resolution passed in the AIC for early implementation of CPSU Cadre Hierarchy w.e.f 01.07.2018 for giving promotions to thousands of Executives waiting for promotion and to bring parity with those got promotion on or before 29.06.2018. Except SDE(T) cadre, vacancy is not available in any other cadre and thousands and thousands of Executives are waiting for promotion. Day by day, litigations on reservation and seniority related matters increasing and at the earliest it should be implemented. DIR(HR) assured early action based on the report submitted by the Committee.
c) JTO to SDE promotion: We continued our earlier discussion for finding some way out to give promotions for all the SDE vacancies. The court cases after 15.06.2018 delayed the promotion for about 6 months now. The court cases are spearheaded by some SDEs and those who may not get promotions in the coming DPC. So they are trying to delay the promotions as much possible by way of contempt and other methods. The innocent JTOs who are not part of the litigations are becoming victims, promotions not happening and management has to help them, we demanded. As a possible way out we suggested two ways to go ahead with promotions.
The vacancy is about 4500 which is calculated now and submitted the roster for approval. The promotions given earlier led to contempt of court and litigations. So before issuing promotion, management want to ensure that it will not lead to another court case or contempt. Management is taking all precautions in this regard and the promotions are delayed only because of court cases, not due to management, DIR(HR) told. The suggestion of the Assn to prepare the AIEL based on Ernakulam HC order and give promotions subject to the outcome of the court cases is not feasible as it will weaken the review petition filed by BSNL, mgt informed. The second option given by us, as an interim arrangement to give promotions from among the remaining JTOs in 1:1 ratio to the extent possible, rect yearwise, is almost agreed by the Management. As a precaution management is informing this to the CAT/EKM on 18.12.2018 for its concurrence before taking actions.
Meanwhile the 3rd Review petition filed by BSNL come up yesterday in Hon High Court of Kerala and posted to 12.12.2018 along with other two review petitions which is already listed for 12.12.2018. If the applicants (AIGETOA activists) does not oppose the review petitions tomorrow, on 12.12.2018 and agreeing to BSNL prayer for restoring Training Centre marks for fixing the inter-se-seniority, the case will be decided immediately and BSNL can go ahead with promotion. If it happens, it will end the litigations and management can go ahead with promotion for about 4500 vacancies for which the grading, VC etc already collected. GS and President informed this to GS/AIGETOA and told him to prevail upon the AIGETOA activists at Ernakulam for the same line of action, not to oppose the review petition. This will be in the best interest of the cadre and promotions can be given immediately.
d) Submitting the seniority list to Hon CAT Chandigarh for DE to DGM promotion: Detailed discussion held in this regard. The seniority list as per Rule 206 has to be prepared and submitted. A provisional list of the serving DEs as per Rule 206 prepared by BSNL and submitted for the approval of DIR(HR). DIR(HR) assured to discuss the matter with GM(P) tomorrow, 11.12.18 as some more clarity is required in this regard before approval.
Heartiest Congratulations to Hubli and Mangalore Mobile Team for getting an Appreciation letter from our Beloved CMD Sri Anupam Shrivastav for maintaining best QOS parameters in Drive test of Mobile coverage conducted by TRAI.
Group Term Insurance (GTI):
The demand of SNEA immediately after MV for Group Term Insurance is getting implemented. As reported earlier, a POP UP is developed by ERP team. It will be available as and when ERP portal is opened. This scheme is initially proposed for the BSNL directly recruited Executives who are not covered by Govt pension and now extended for all. This will be more beneficial for those below 50 years.All our comrades are requested to exercise their option before 20.12.2018.
GS, President and AGS Com Sanjeev Kumar Sharma met GM(Pers) and held discussions regarding JTO to SDE promotions for the vacancies and SDE to DE promotion for the missing cases and unassessed cases. In the AIC also we requested in this regard and GM(P) responded positively at Ludhiana. Discussions held on various options to give promotions for maximum vacancies. For bringing parity, JTOs of 2012 also to be promoted, we demanded. Now JTOs from 1999 rect onwards are waiting for promotion. Above all thousands of young JTOs are waiting for the promotion and losing the precious service, we pointed out.
Meanwhile BSNL sought the legal opinion from Addtl Solicitor General (ASG) on own merit in promotions after the Hon SC judgment dated 26.09.2018.
Status of court cases:
JTO to SDE contempt case – The case came up for hearing on 03.12.2018. BSNL sought exemption from personal appearance which court allowed upto 18.12.18. CAT directed BSNL to file reply by 18.12.2018 and the case posted to 18.12.2018.
JTO to SDE promotion --- Review petition in the Hon High Court, Kerala: The review petition is expected this week end.
STRIKE DEFERRED TILL FURTHER INTIMATION:
03-12-2018
The Delegates of Karnataka who attended 30th AIC of SNEA held at Ludhiana.
Felicitation during AIC at Ludhiana by SNEA CHQ to Com S B Nagavi for his dedication & service to the SNEA.
Today formal meeting of SNEA with CGMT Karnataka Sri R Mani took place in presence of all GMs , DGM Admin , AGM HR, AGM SGO and Circle office berers of SNEA Karnataka . All the developmental and maintenance issues were discussed , CGMT gave patience hearing to all the issues and assured his best possible support in resolving the issues. Agenda
Com Ramakrishna highlited the issues of CSC to open between 8 am to 8 pm and opening during closed holidays because of scarcity of clerical staff.
Com Prashant highlited about formation of persuit team for realisation of outstanding bills. Proper arrangements to post Bescom payments RR numberwise will avoid unnecessary penalty on BSNL due to the delay in sagrigation individual RR numberwise by BESCOM.
Com Javali and Com Ramesh requested for making an arrangments for continous availability of 4F low count cable , UG cable stores and Uy connectors for day to day maintenance.Highlited the need of OFC cable laying in and arround city of Bangalore to strengthen Backhaul connectivity for all our services.
Discussion on JTO rule 8 request transfer is also discussed in length , CGMT and GM HR Sri Ashok Agarawal expressed about shortage of JTOs in Karnataka , more resignation of newely recruited Gate JTOs and very difficult to consider Rule 8 request transfers. We from SNEA gave the complete Data analysis of JTO strength and expressed the difficulties of these long awaited Rule 8 JTOs . After giving patience listening to our request CGMT made his mind to consider only 20 nos but we all SNEA Office bearers present in the meeting tried our best to convince CGMT, ultimately very kind hearted CGMT agreed for 35 nos to process immediately and will be releived during April 2019 and another 30 nos will also be processed and will be releived stagerly. SNEA Karnataka made all its best effort to clinch 65 cases of pending Rule 8 requests which are all registered up to 2015.
CGMT appealed to all of us to put best effort in making GB paln more and more reach to customer and reconnections of closed lines. As 4F low count cable has come around 3000 Kms and PO for another 800 Kms is being processed so asked to give more FTTH and EB connections. We assured our best to the organisation.
SNEA Thanked CGMT Sri R Mani , GM HR Sri Ashok Agarawal, DGM Admin Sri M V Angadi, AGM HR Sri Swaminathan for their sympathetic consideration.
Thanked all GMs for giving their patience hearing of all our points and for their intaeraction. Thanked AGM SGO for making necesary arrangemnts for the meeting.
From SNEA side the Office bearers Com Jayaprakash Javali, Com Ramakrishna, Com S P Jagadale , Com Sadanand Makannavar , Com B Ramesh, Com Tata babu , Com Prashant K Y, Com Kumarswamy, Com Smt Savitha, Com Ananadkrishna, Com Ramadas and Com S B Nagavi also gave his guest appearance at the final and thanked the CGMT and GM HR for considering Rule 8 requests. For the Glimpses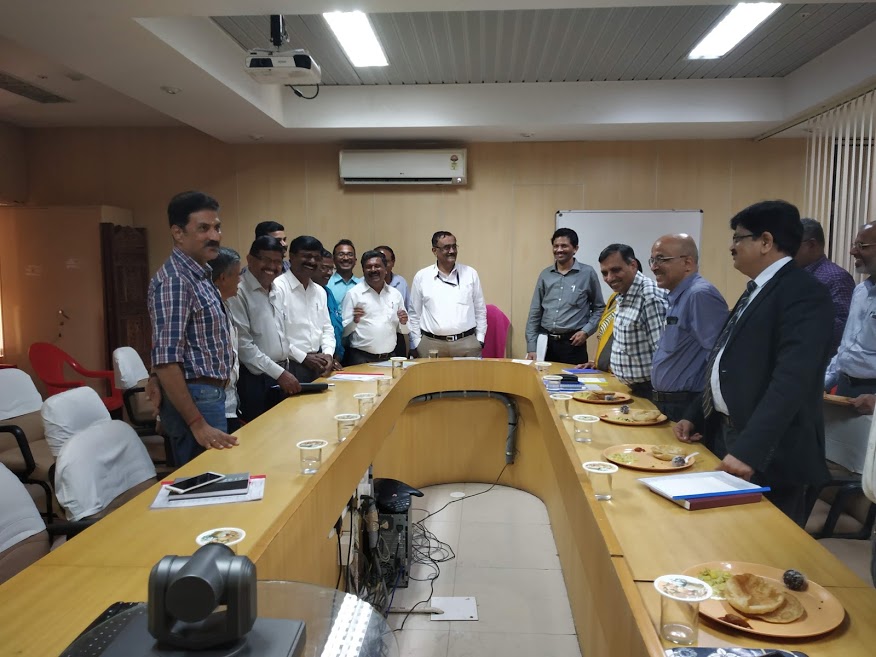 Today All Unions and Associations of BSNL Karnataka Circle Bangalore all the Circle Secretaries, BGTD District Secretaries/Circle Office and active leader's met Honrable Minister of State of Communications (IC) Sri Manoj Shinha Ji and submitted memorandum of demands on behalf of AUAB Karnataka Circle Bangalore. Leader's apprised the Minister and expressed their anguish regarding delay in implementation of 3rd PRC ( wage revision wedding 01.01.2017). Honrable Minister expressed that regarding wage revision Iam fully aware and Iam thinking of implementation of revival plan of BSNL and it's takes approximately one month time, Referring pension contribution on actual pay, allotment of 4G spectrum DOT already decided to do the needful other issues nothing has been decided. He visited to Bangalore on the accasion of Security Assurance Facility, Mandatory Testing and certification of Telecom Equipment portal and Saral Sanchar protal on 15th November 2018 at City Telephone Exchange Sampangi Ramanagara Bangalore.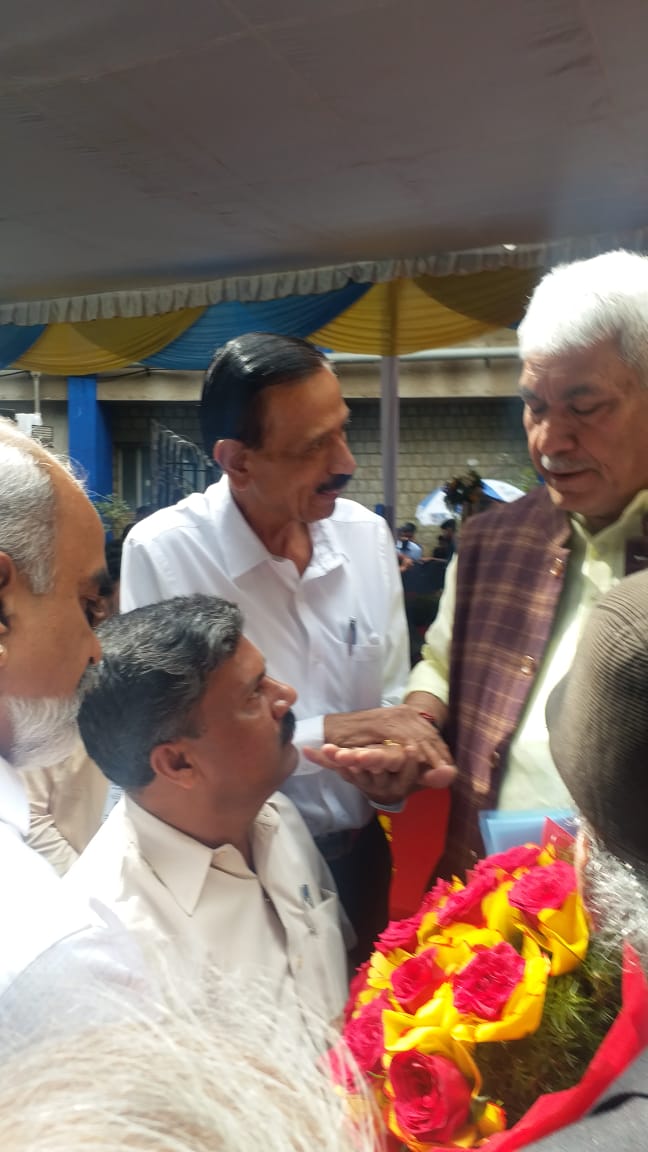 12.11.2018 The District Conference of Mangalore SSA held on 04.11.2018 at Auditorium , GMTD Office Building, Mangalore in very grand manner. During the delegate session all the field probelms were discussed at length and every executive was very keen for the growth of the BSNL.The Distrct Secretary Com Samaga presented the DS report and Com K Janardhana presented the Tresurer report. Both reports were accepted with acknoledgement by august house.
The Open session was Innagurated by Sri Ravi PGM Mangalore and Sri Prakash DGM Admin , Circle President Com S B Nagavi and Circle Sectretary Com S P Jagadale. The function was presided by the presiden Com K S Murlidhar. The grand open session was witnessed by huge presence of executives. Mangalore SNEA felicitated all the retired members of SNEA and also felicitated the Circle President Com S B Nagavi for his untired work for SNEA and for Mangalore SNEA in particular.
In the District Secretary key note address Com Samaga highlited the problems that the field executives are facing in the field, inspite of all the sacrcity of man power, material and money our executives are giving their best to the organiastion and service to our esteemed customers. Inspite of all price war and competetion BSNL is withstanding in the market, is only because of the Faith of customers in BSNL and the employees who give the best service to the customers. He appealed the managment for their best support in giving manpower or outsourcing the maintenence activities. He also highlighted that Mangalore SSA is having very good revenue in Mobile Sector , if existing Nortel network of only 2G is replaced by 3G then there is scope further revenue growth.
Circle Secretary Com S P Jagadale addressed the gathering , in his speech he gave the revenue and loss analysis of BSNL as a whole , Karnataka Circle and Mangalore SSA. He appreciated the Mangalore SSA for the dedication and sinceraty of Mangalore comrades for the growth of Mangalore SSA . He appealed to the management to make use of our executives for the revenue growth rather than SIM sales which is in reality not fetching remarkable revenue. He toold MOU with LCOs is need of the hour to penetrate aggressively in FTTH and earn more revenue without Capex and Opex. As at many place sthe WiFi hotspots have been installed but not in a way to get service to customers and earn revenue , instead these WiFi hotspots can be relocated to places like Corporate Offices, Engineering ,Medical Instituitions and Hostels , etc so that utility of the avaliable service can be made to earn revenue.
Circle President Com S B Nagavi in his address gave the complete picture of Today's telecom market , how the predatory pricing of REL JIO affected the entire Telecom Industry in which majority of small Telecom companies vanished away, now at present only three Major telecom companies are there in the Market. All telecom companies are with huge debt where as our BSNL is having bank debt very very less. He appreciated the role played by our executives in giving service to our esteemed customers under the crisis of money, men and material. He also narrated the role of the management in supporting staff and strengthening the BSNL.
Guest of the function Sri Ravi PGM Mangalore in his address , appreciated the concern of SNEA members for the growth of the BSNL. He narrated the limitations but assured to overcome all the issues to support the field executives problem and will create an encouragement environment to the staff to work.
Sri Prakash DGM Admin also addressed the gathering , appreciated the SNEA for the concern of BSNL Growth. He recalled and thanked SNEA for helping him when he was in need. He appealed to the members to concentrate on reconnection mela , retaining ten customers is easier than bringing one new customers. He assured to extend best cooperation for the growth of the BSNL and to create good working atmosphere to all the executives in the field.
Com Kiran Bhat Anchored the function, Com Smt Pankaja presented inovocation, Com Guruprasad Deshpande welcomed the gathering , Com K S Murlidhar gave his presidential speach and Com Arun Manvi gave vote of thanks.
In the afternoon session all the field problems were discussed . Com S B Nagavi breifed on the CHQ updates on Promotions in various cadres , E2 ,E3 Issues, SAB , GTI , CPSU and JTO to SDE promotions further. He gave the picture of legal hurdles faced during last decade which was major reason for the delay of promotions.
Election for the formation of new body took place and following office beares were elected unanimously.
1. Com Guruprasad Deshpande Disrict President
2. Com K S Murlidhar District Secretary
3. Com Narayan Pai Distrct Tresurer
03.11.2018 Revival of BSNL: DoT appointed IIM, Ahmedabad as consultant for the revival of BSNL. Prof Rekha Jain from IIMA is heading the team. They visited Kerala Circle as part of the study and invited SNEA for the discussions. Eventhough they had given 30 minutes time, very fruitful discussions held for more than 1 hour. SNEA KRL Circle in consultation with CHQ given a detailed presentation. IIMA team very much appreciated our presentation.  BSNL Revival Plan --- Pdf  BSNL Revival Plan-- Power point presentation
View Media Reports: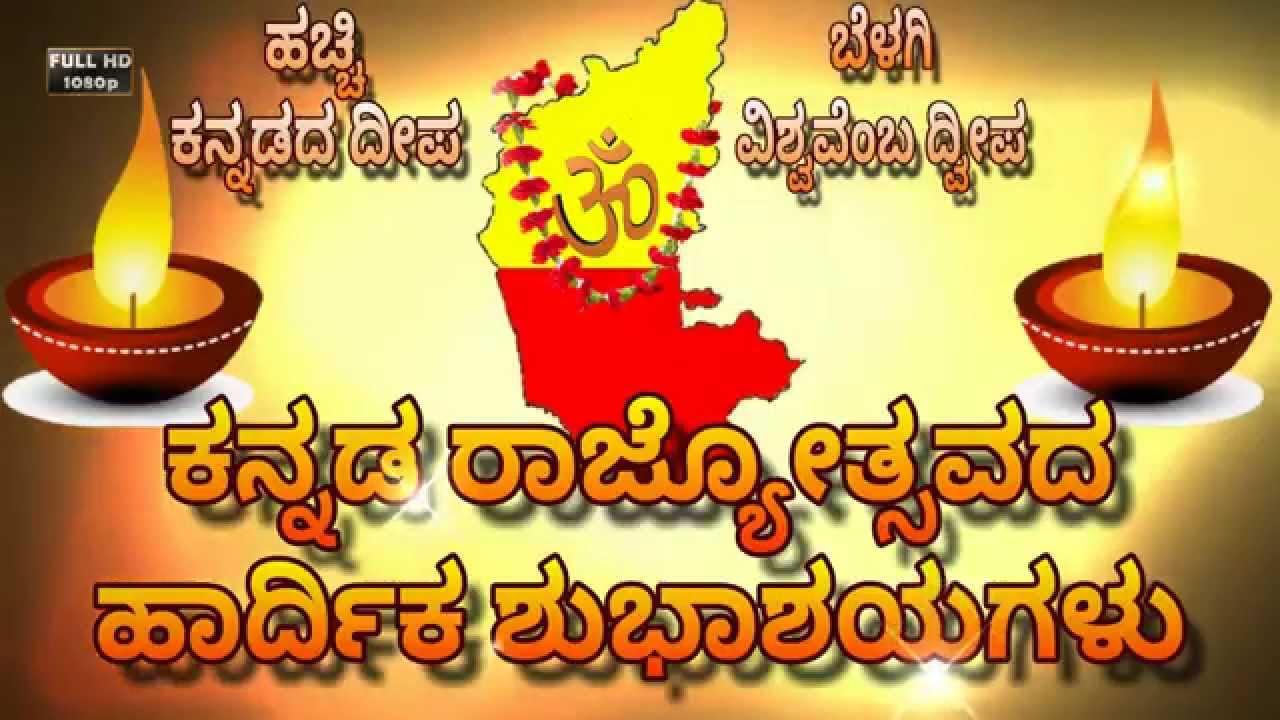 GS, President and AGS met Smt Sujata T Ray, DIR(Fin) on 31.10.18 and held discussions on Precarious fund situation in BSNL: We discussed the serious issue of fund allotment and it is reported by KTK Circle that Electricity authorities disconnected several connections and Exchanges/BTSs are down. DIR(Fin) informed that there is serious cash flow issue and next month it may worsen further. BSNL taken up the issue with DoT. All has to work together to come out of this grave situation, forgetting the differences, she suggested. SNEA assured its full support.
Earlier GS brought these issue to the notice of CMD, DIR(Fin) and GM(BFCI). On the intervention of KTK Circle, management met the Electricity authorities yesterday, 31.10.18 and got one month extension for the pending payment. The connections will be restored by today, 01.11.18. DIR(Fin) assured to allot fund to KTK on priority.
Kum Shrirang Gombi

Son of our very actice SNEA member, Ex CS and Ex AGS

Com M H Gombi AGM Jayanagar, Bangalore

, awarded with Gold medal by Mata Amritanandmai University for securing 1st Rank in M.Tech Mechanical Engineering. Immediately he was interviewed by M/s Cummins India Pune , appointed and positioned as Senior Engineer.



Congratulations to Kum Shrirang Mohan Gombi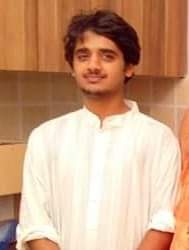 31.10.2018 View the Glimpses of AUAB Dharana held on 30.10.2018 all over Karnataka Circle.
29.10.2018 View Media Reports:
All Unions & Associations in BSNL (AUAB) has served notice today, to the Secretary/DoT and CMD/BSNL for Dharna and rallies, demanding implementation of the assurances given by the Hon MoSC in the meeting held with the AUAB on 24.02.2018.
Demands:
(a) 3rd Pay Revision to BSNL employees.
(b) Implementation of Government Rules in payment of Pension
contribution by BSNL.
(c) Allotment of 4G spectrum to BSNL as per the proposal submitted by the BSNL Management.
(d) Pension revision for the BSNL pensioners.
e) Settlement of left out issues of the 2nd PRC.
Programs:
1) Dharna at all levels on 30-10-2018.
2) Rallies at circle and districts levels on 14-11-2018.
AUAB notice
CS spoke to CGMT STR Chennai and explained the crisis that STR executives facing in terms of Temproary adavance , diesel supply to Departmental vehicle to maintain the long distance OFC major routes , scarcity of manpower assistance to executives. Requested for immediate intervention with Corporate Office in getting fund allocation for Diesel to vehicle on priority.
CS Writes to CGMT STR Chennai regarding no fund allocation for Diesel to Department Vehicles and temproary advances to field executives. Click
GS writes to Hon MoSC Shri Manoj Sinha: It is high time for the Govt intervention for the revival of BSNL. As a first step, more than 6400 Crores rupees due from DoT, the administrative Ministry to BSNL is to be released immediately. Abnormal delay in reimbursement of huge amount is seriously affecting the cash flow and functioning of BSNL
GS letter to Hon MoSC regarding reimbursement of Rs 6400 Crores due for BSNL
GS writes to DIR(HR): Fixation of pay under FR22(1)(a)(1) and its  consequential  benefit on pay revision to the officiating JTOs.
GS letter to DIR(HR)
10.10.2018 CS Writes to CGMT Ktk regarding:
1. delay in temproary advance allotment. Click
2. Karwar SSA issues. Click
District Conference of Karwar Telecom District:
The District conference of Karawar District held on 07.10.2018 under the presidentship of Com V A Kamat the deliberation begun with invocation by Kum Sonali Shet D/o R J Shet SDE STSR Karwar, welcome by DS Com C E Gunagi ADS. Com P S Bhat presented DS report and Com R N Goankar presented the finance report.
During the delegate session, members raised the querries on JTO Rule - 8 transfer, DE promotions for list no 8 & 9, STR issues of Diesel supply to vehicle,Tempraory advances, shortage of staff in outdoor, FR22 1(a)1 , First Time bound promotions for JTOs issue,No tender for OFC development and maintenance in Karwar SSA, redeployed BTS installed recently whose control cards are getting faulty frequently,poor 3G coverage and speed issues, AMC vendor for power plant repair not responding effectivey, major issue of good old powerplant at Karwar MBM and Sirsi , HKL payment and not full HKL is supplied to feild units ( 0.5 unit), issues of CSCs , dedicated ERP supporting staff issues, scarcity of stores and shortage of staff etc were discussed by all the members.The session was very interactive and it was all about for the betterment of the BSNL and welfare of the members.
Com S A Bellubbi DS Hubli who was invited as guest , he appreciated the Karwar staff in maintaining all the QOS parameter of Mobile services at top and karwar SSA earned good profit. Expressed about need of still more staff for Karwar. He compared the Mysore SSA , inspite of all shortage and crisis Mysore is doing its best. Appelaed to all members that the diversified business avenues can only fetch the revenue in the coming days as all operators are in huge revenue dip becuase of price war in Telecom field in recent two years.
CS Com S P Jagadale addressed the gathering , gave the financial analysis of BSNL, Karnataka . The reasons for not getting temproary advances , rent for hired buildings / land, KEB bills, water charges , HKL payments , other vendor bills in time. He explained that the single reason for all delay payments is the drastic revenue dip of entire BSNL in the current financial year of about 46 % dip. Appealed to diversify our activities towards more revenue earnining area. As there is staff shortage every where and it will continue, he requested to go for more automation like ERP, extending infra alarms to monitor Exges / BTSs etc. Appealed to all members to contribute their best for uplifting the BSNL . Elaborated the developments at SNEA CHQ and Karnataka Circle.
It was nice, well organised function under the leadership and dedication of all the comrades of Karwar SSA.
The election for the new Office bearers took place and the following Office bearers were got Elected.
District President-                            Shri Chandrakant.E.gunagi JTO (Tx) Karwar.
District Vice President-                    Shri Sudesh.G.jogalekar  S.D.E. (P) Sirsi.             
District Secretary-                            Shri Pradeep.S.Bhat  S.D.E. (Tx) Karwar.
Asst District Secretary-                   Shri Vinod.S.Vajantri J.T.O. (MBM) Kumta.
Asst District Secretary-                   Shri G.H.Palekar  S.D.O.T  Sirsi.
Asst District Secretary-                   Shri Vinayaka Naik J.T.O. (MBM) Karwar.
Organising secretary-                      Shri Ramadas.N.Gaonkar  J.T.O (MM) Karwar.
District Treasurer-                           Smt Chaitra.S.Akkasali J.T.O (ERP) Karwar.
Executive Committee Members-    Shri Rajesh.M. Moger. D.E. (DTC) STR Karwar.
                                                                         
                                                           Shri Chandrakant. S.Ager. S.D.E. (Phons/Groups) Ankola.
                                                           Shri Nagaraj.N.Moger. J.T.O. (Groups) murdeshwar.
                                                                        
                                                           Shri Rizwan.Madgaonvi J.T.O. (Groups) Haliyal.
                                                                       
                                                           Shri Natik Jain J.T.O. (Tx) Karwar.
Auditor-                                            Shri V.M.Pai  S.D.E.(DRC) Karwar.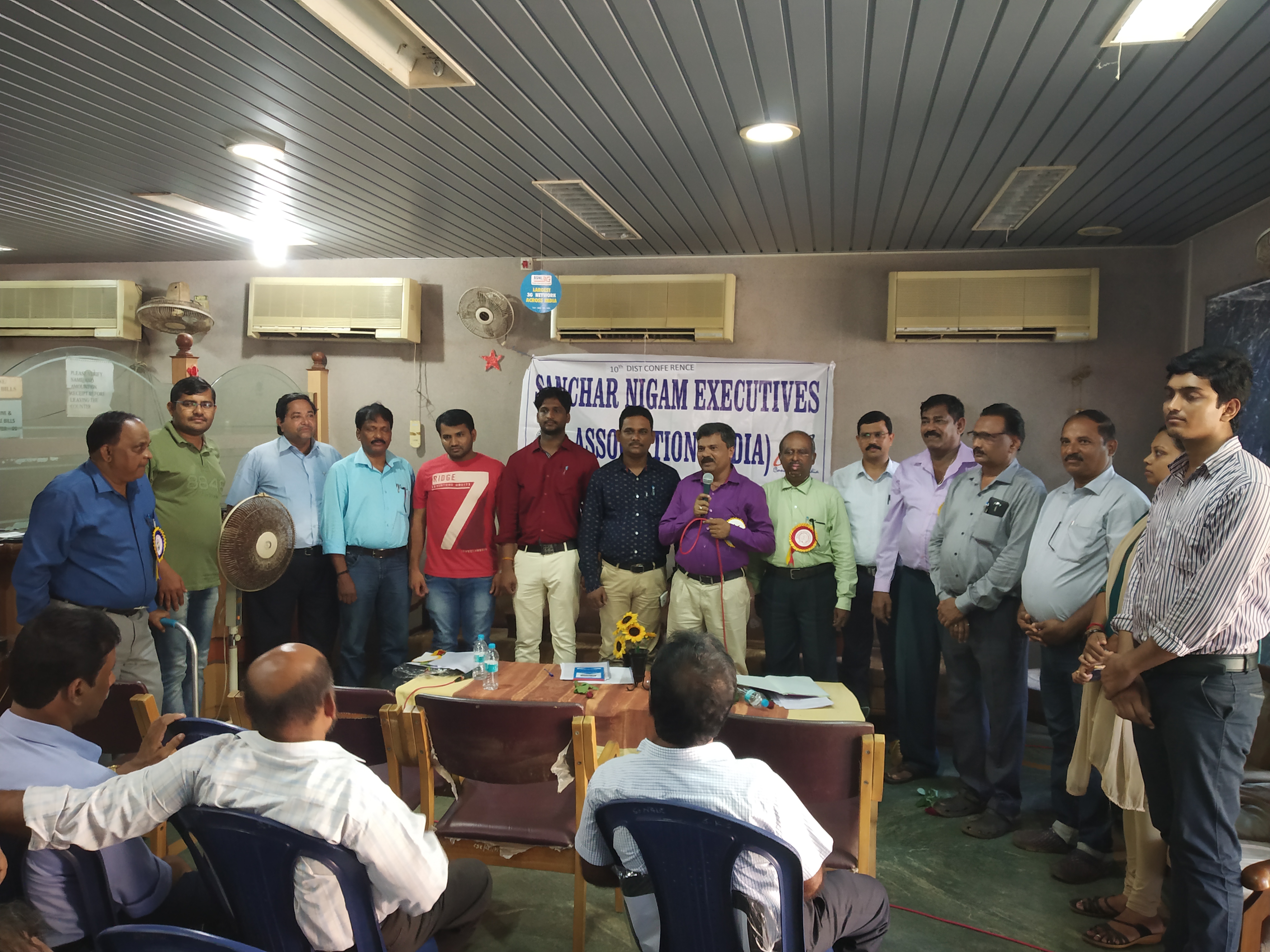 06.10.2018 CS writes to CGMT for taking initiative for the supply of low count cable 4F and procurment of low capacity OLTEs for providing FTTH reg Click
05.10.2018 CHQ Updates
Meeting with Shri Aunpam Shrivastava, CMD/BSNL on 04.10.2018: GS met CMD/BSNL and held discussion on the proposal of E2/E3 scales and its approval by DoT. GS informed CMD that the reply given by DPE is processed by DoT and the file is with Secretary/DoT for further directions. GS requested immediate intervention of CMD by personally taking up the matter with Secretary. CMD assured to discuss with Secretary once she returns to the office on 14.10.2018. Meanwhile a DO letter regarding early approval of E2/E3 pay scales will be sent from CMD, it is assured.
Meeting with Shri Keshav Rao, GM(Pers) on 04.10.2018: GS, President, AGS and Jt sec met GM(Pers) and held discussion on 1) resubmitting the Committee report on CPSU Hierarchy, 2) JTO to SDE promotion, 3) Soft tenure break and 4) promotion for the missing cases.
1) On the Committee report, it is informed that it may take few more days as some feedback is yet to get from some section.
2) On JTO to SDE promotion, we held detailed discussion based on our letter dated 17.09.2018. Since Hon HC permitted to give promotions even before finalization of AIEL, all possibility is to be explored for the promotions from the remaining JTOs, to the extent possible. The AIEL is finalized for the DoT rect upto 1999, DoT rect and BSNL rect are segregated by Hon HC and promotion orders are issued. Remaining JTOs can be promoted on interim measure. The promotion can be regularized after finalization of AIEL, we suggested. Management is trying to establish that there is no contempt and of opined that after giving much awaited promotions, management is facing contempt and other court cases which is not a positive sign. Finally GM(P) assured to examine the matter and continue the discussions next week.
3) Soft tenure break: The matter will be discussed with DIR(HR) for approval.
4) Promotion for the missing cases: Due to the contempt cases, further promotions are not processing, GM(P) informed. We explained that the pending cases are nothing to do with the contempt cases and they are very seniors, their juniors are already promoted. Finally GM(P) assured to discuss this with DIR(HR) and do the needful.
Meeting with Shri Sourabh Tyagi, Sr GM(Estt) on 04.10.2018: GS met Sr GM(Estt) and held discussion on 1) sending a DO letter regarding early approval of E2/E3 pay scales and 2) Board approval for E1/E2A pay scales notionally from 01.10.2000 for the Civil/Electrical/TF/Arch/PA/Ps etc and 3) Board approval for the AD(OL) scale:
Based on the discussions held earlier with CMD, DIR(HR) and GM(Estt), a draft DO letter is prepared, GM(Estt) informed.
On approval of E1A/E2A scales from 01.10.2000, the possibility of settling the issue without altering the Presidential order is under examination. Whether it can be shifted to another date to overcome the objections of DOT, it is under examination.
The AD(OL) pay scale proposal is an agenda in todays Board meeting and in all probability, it will be approved, informed GM(Estt). 
05.10.2018 GS writes to CMD/BSNL: Outsourcing of O&M activities of passive infra of Non-collocated BTS sites – the rates needed to be revisited again in view of 1) huge investment BSNL already made in the last few years, 2) the exorbitantly higher rates and 3) revenue from the BTSs.GS letter to CMD 
Inspirational Initiative by GM Kolar Sri Pardasarathi and staff :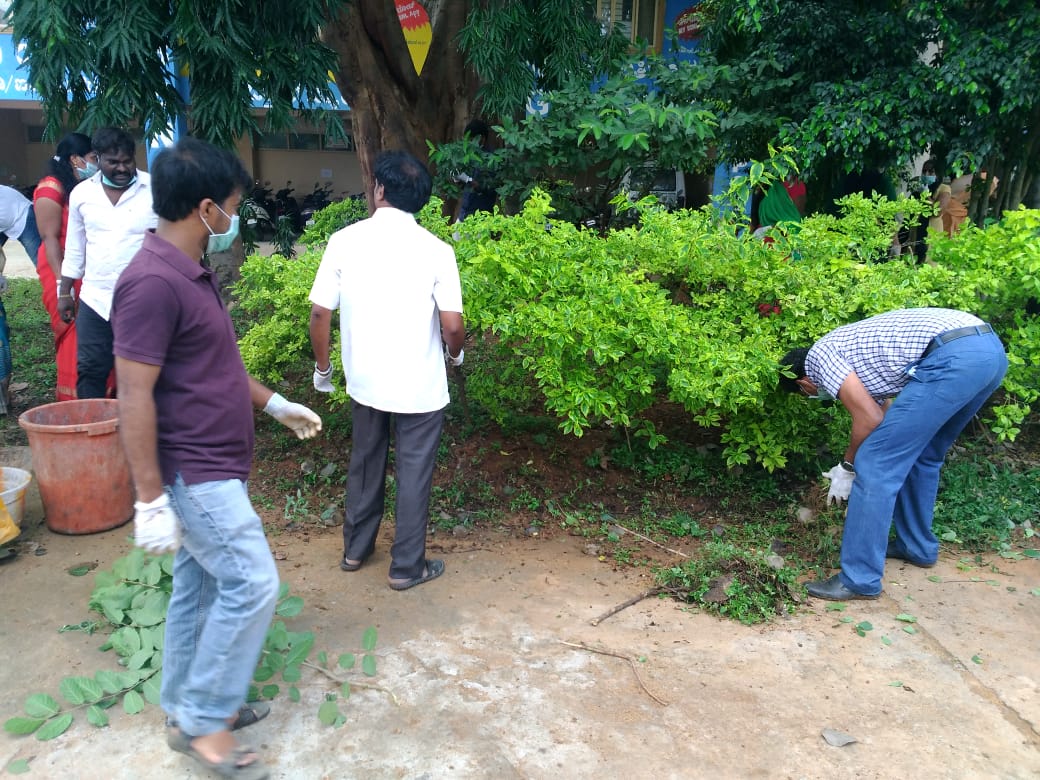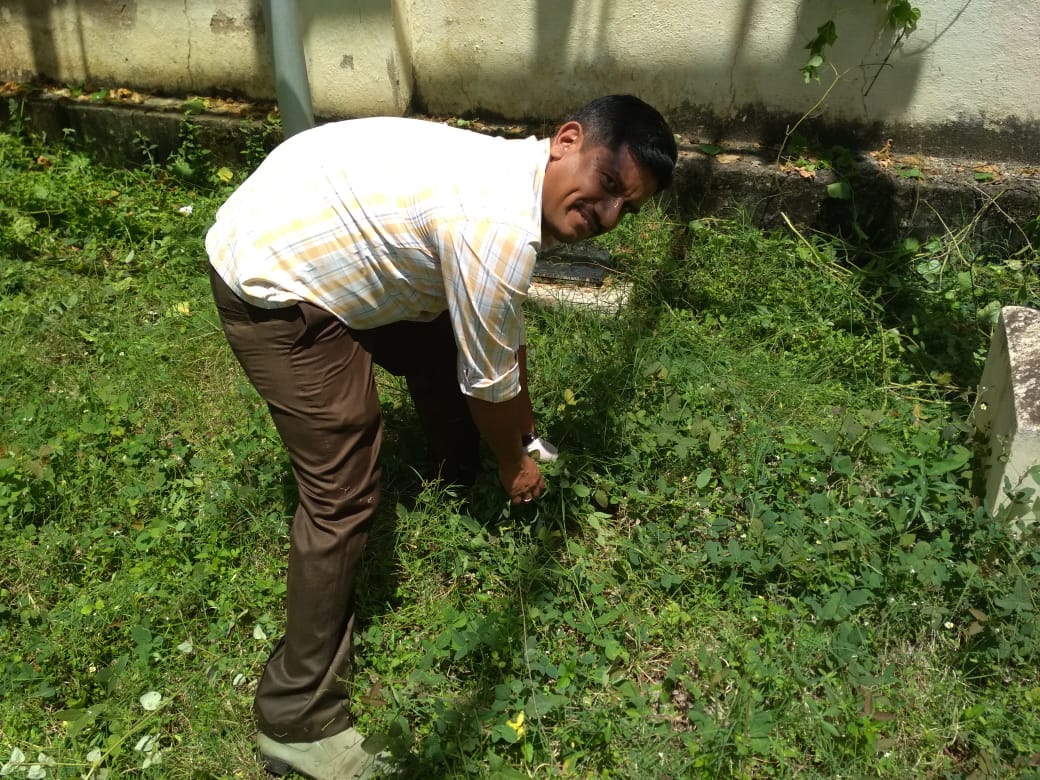 As a part of BSNL formation Day and Gandhi Jayanthi , GM Kolar Sri Pardasarathi and staff of Kolar actively participated in "Swachcha Bharath programme" on 01.10.2018. Cleaned all the office premises . All the members of SNEA also took part in this programme actively under the leadership of DS SNEA Com Narain Nandakumar. Click for photos
District Conference of Belgaum Telecom District:
Vice President:
Com Vinayak Dasar
Dist Secretary:
Com Arun Chavali
ADS: Com N P Jadhav
Com Rajesh Kamatagi
District Treasurer:
Com Vinod Kulkarni
CEC member:
Com Shyam Kulkarni
Executive committee members:
Com Vijay Burli
Com D V Chandargi
Com Smt Kalpatri
Com Gopi Dandgal
Auditor: Com S J Sanjay
Comrades of Belgaum SSA felicitated our CP Com S B Nagavi for his valuable contribution to SNEA Karnataka and especially for Belgaum SSA.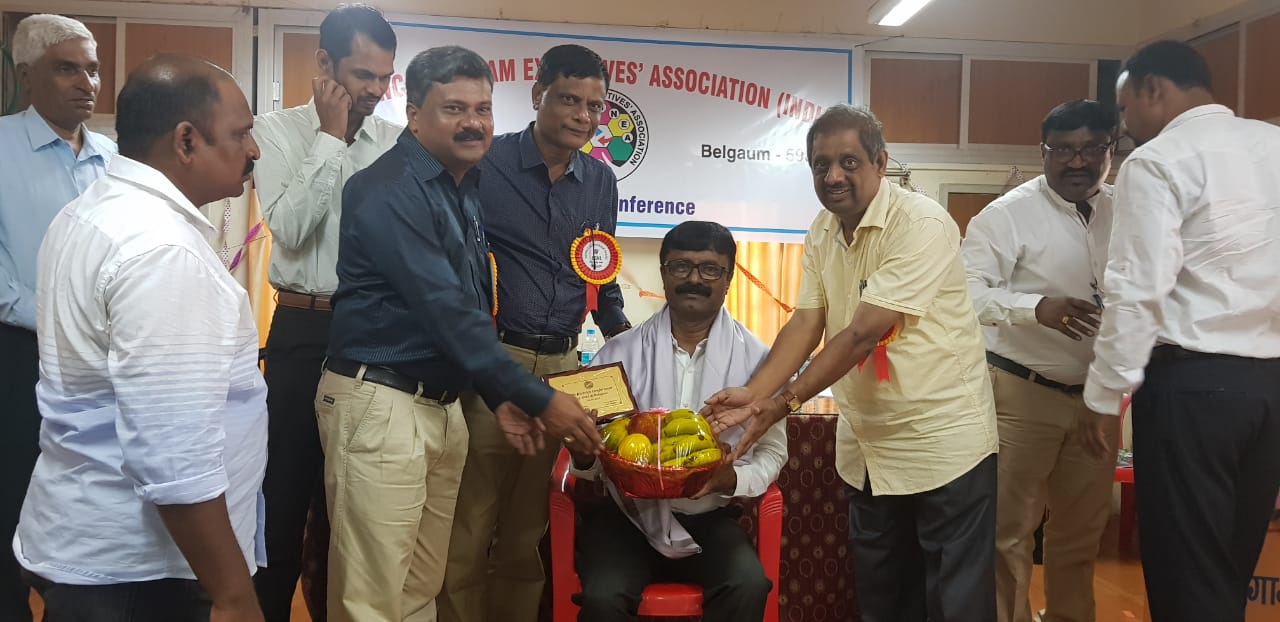 28.09.2018GS writes to Smt Aruna Sundararajan, Secretary, DoT on E2 and E3 pay scales: Approval of BSNL proposal for revision of the intermediary pay scales of E1A and E2A to the next higher standard pay scales of E2 and E3 for the JTO, SDE and equivalent Executives in BSNL w.e.f 01.01.2007 as per 2nd PRC recommendations, based on the 1) pay scales notified by DoT in the Presidential order dated 28.07.2003 for the BSNL Executives, 2) affordability clause for 2nd PRC, the PBT for the year 2007-08 and 3) based on the advice given by DPE in its OM dated 29.08.2018.
As advised by DPE, it is requested to review the unilateral decision of DOT on 28.03.2017 to lower the pay scales of E1A to E1 and E2A to E2 w.e.f 01.01.2007 and approve the BSNL proposal dated 06.06.2016 and subsequent reminders to replace the intermediary pay scales of E1A and E2A to E2 and E3 respectively.
GS letter to Secretary, DoT on E2, E3 ---- pay scale approval 
27.09.2018 Status of APAR and SCR of JTO for SDE DPC
District Conference of Tumakur Telecom District:
The District Conference of Tumakur Telecom District held on 23.09.2018 in the conference hall, GM Office Building,Tumakur.The hall was with full of enthusiastic and active members.The delebarations were begun under the presidentship of Com Sangameshwaraiah with innvocation song by Com Smt Seetalaxmi , with welcome speech by Com M C Suresh.District Secretary Com Mahesh gave detailed DS report and Tresurer Com T P Nijalingappa submitted the accounts detailed report for the approval of the house.Both the reports were approved by the house with great appreciation.
SNEA Tumakur Branch felicitated the Vishisht Sanchar Seva Padhak Awardee Com Madesh B AGM Txmn.
Circle President Com S B Nagavi addressed the gathering, interacted more with the newely joined GATE JTOs.He narrated in depth about the BSNL organisation, what are the adavanteges of working in BSNL rather than in IT Company.He took the feed back on the matter all the Gate JTO expressed that they are comfartable in BSNL compared to their friends who are in IT field facing terrible work pressure and with monotonus type of work where in BSNL they are getting variety of job exposures. Only Language is the hitch which can be overcome as the time elapses and with more interaction with public in the field.CP also appealed to the new JTOs with their high talents in IT and Electronics they can contribute their best and can definately take the organisation to new heights. Appreciated the contribution and dedication of SNEA Tumakur branch in strengthening the SNEA and taking care of the welfare of members.
Tumakur comrades in acknowledging the service of Com S B Nagavi CP and his contribution to SNEA as a whole and for Tumakur SSA in particular,honoured him with warm felicitation.
CS addressed the audience, he explained what is an assosiation,what for it is required and what SNEA being only the mojority recognised Executive assosiation delivering its best to the executive cadres.He explianed the milestones achived by SNEA for the welfare of Executives and what are the current challenges to overcome.He eloborated the details of CHQ and Circle issues.He also explained the present financial status of Tumakur,Karnata and BSNL as a whole.Appealed to all the members to give their best in improving the revenue.Explained how to penetrate more and more in FTTH by having MOU with cable TV operators which is the need of the hour.Asked all the new Gate JTOs with their IT experience and knowlege to come out with ideas to control the expenditure and to improve the revenue for the BSNL.
Distrct President Com Sangameshwaraiah gave the presidential remarks and concluded the meeting with vote of thanks.
The following office bearers got Elected unanimously:
1. District President Com V Mahesh
2.District Vice Presidents
a.Com Sangameshwaraiah b. Com Ramesh S R
3.District Secretary Com Umesh B K
4.Asst Dist Secretaries
a.Com Hanumanthrai
b.Com Shankar K M
5.District Treasurer Com Rangaswamy R K
6.Asst Dist Treasurer Com N Krishnamurthy
7.Organising Secretary Com Manjunath P
8.Executive committe members :
1. Com Smt Rehmat unisa
2.Com Vishweshwarayya K S
3.Com Basavaraj A
4.Gopikumar N
5. Com Viveksharma
Auditor : Com Nataraj For the Glimpses
District Conference of Bangalore Telecom District:
The auditorium completely packed with huge participation
of members, witnessed the enthusiasm of members and
strength of SNEA in BGTD.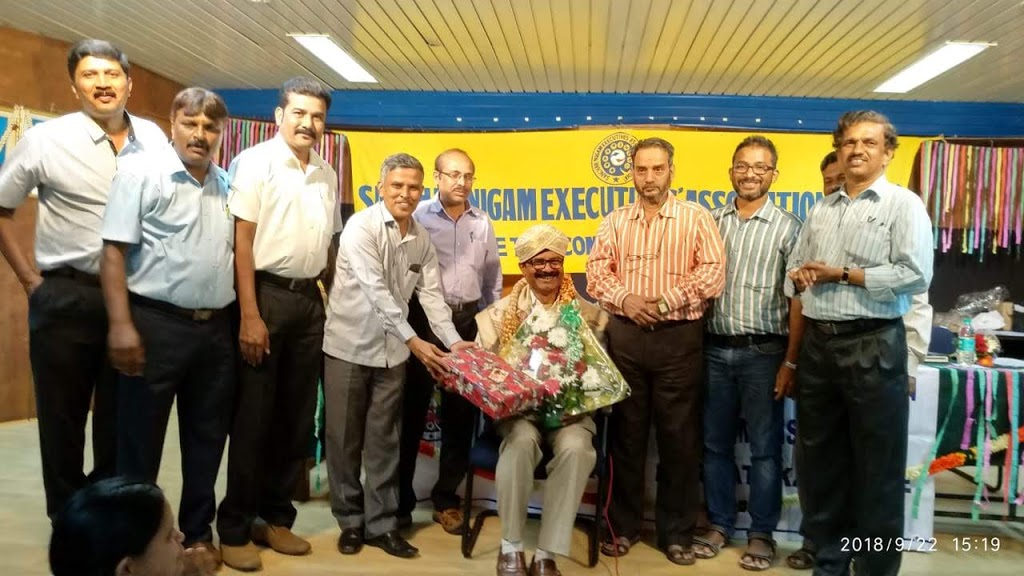 On 22.09.2018 under the Presidentship of Com M Huliraja, the AGB meeting of Bangalore Telecom District commenced in Auditorium of CTO Building with invocation song by Com Smt Shaila and welcomed by Com Rama in very grand manner with huge crowd of members. Com Jayarakash Javali presented the District Secretary report and Com Gurunath Treasurer gave the financial report both the reports were accepted and approved with big round of applause by the entire house of members.
Com Jayaprakash Javali DS gave the details of the efforts made by the DS and DOB in resolving all the issues related to executives. It was the first time where in the postings of JTOs (LICE) in BGTD were done in more transparent and convincing way through counseling which avoided any favoritism and injustice to the meritorious executives in postings.
BGTD recalled and remembered the contribution of Com S B Nagavi for the association in general and supporting BGTD in particular.As mark of respect they have honoured Com S B Nagavi  by grand felicitation on his superannuation.
Com S B Nagavi Circle President , addressed the gathering and highlighted the efforts in Strengthening the SNEA BGTD and he appreciated the approach of  Jayaprakash Javali with the District administration in resolving the issues of members. He also explained the tradition of SNEA and appealed to the members to remember and carry forward the ideals of our predecessors who have helped us and built this organization.
Com M H Ghombi addressed the gathering, he explained the strength of SNEA and what are roles played by the SNEA in uplifting the executive cadre especially JTOs and reminded the responsibilities of the members to carry forward the SNEA with same zeal and enthusiasm.He appreciated the work done by DS Com Jayaprakash Javali for the members of BGTD and also highlited about his honesty and commitment for the organization.
CS highlighted the issues taken, resolved and to be resolved by the SNEA for the welfare of the executives.
He explained the role played by SNEA at CHQ and at Karnataka Circle during JTO to SDE and SDE to DE promotion.
CS gave the critical analysis of present financial position of BSNL and of Karnataka Circle. Explained the factors affecting our revenue and how to overcome, alerted the members to focus more on revenue generation and come out with innovative ideas for improving the revenue which is the need of the hour.
CS SNEA Ktk placed on record the contribution of Com Jayaprakash Javali under the valuable guidance of Com M Huliraja President and his entire team of DOB for doing their best to the members and as well as in strengthening the organization.
The DS of CO Bangalore Com Ananadkrishna, Circle Treasurer Com Makkannavar, ACS Com B Ramesha , Com Tatababu, Com Prashant , organsing Secreatry K N Muralidhara , Com Smt Savitha CWC member, Com Lokesh DS ACE wing, many active members of CO Laxman, Nagesh, Tyagaraj ,Sureshkumar , Nyamathi and many more attended and graced the gathering as invitees.
District President gave his presidential remarks, and concluded the meeting with vote of thanks.
The following new office bearers elected unanimously:
View Appeal letter to SNEA from SR section.  
Details of the discussion with BSNL management on 20.09.2018 on the charter of demands of the agitation programs from 24.09.2018 onwards:
BSNL management invited SNEA for discussions on various issues raised in the charter of demands. GS, CHQ President, AGS and Jt Sec(C) attended the meeting. DIR(HR), GM(SR), GM(Pers) and DGM(Estt) was present from management side.  The discussions continued for more than one and half hours on various issues.
At the outset DIR(HR) informed that BSNL management is taking very serious efforts to implement CPSU Cadre Hierarchy which is already approved by the BSNL Board, to settle E2 & E3 pay scales and other issues and discussion is going on at different level to resolve the issues, the proposed agitation programs from 24.09.2018 is to be avoided. All the genuine demands are getting attention and management is sincerely trying to resolve them. Thereafter discussion started on the various demands:
1. Notify and implement BSNL Executive promotion Policy Amendment & Recruitment Rules, 2017 (CPSU Cadre Hierarchy) w.e.f. 01.07.2018 which is approved by the BSNL Board and solve the huge stagnation in different cadres. Bring Parity and Uniformity in promotions among equivalent cadres of different wings. All the existing vacancies in different cadres like SDE(T), CAO etc shall be filled notionally w.e.f. 29.06.2018 as per the earlier rules.
DIR(HR) informed that management is very seriously working on it. BSNL Board already approved it and management spent more than 2 years to finalise the policy, which is going to benefit all the executives. While approving the new promotion policy, BSNL Board directed to ensure that Govt policies on reservation is followed in the new policy also. This matter is under examination.
Meanwhile the matter come up before the Parliamentary Standing Committee for the welfare of SCs and STs also, along with several other issues. The Committee called the management on 19.09.2018. Initially CMD and DIR(HR) sought exemption from personal appearance due to the Board meeting scheduled for 19.09.18 but later on decided to attend the meeting. The Full BSNL Board meeting scheduled for 19.09.2018 was cancelled for this purpose which reflects the seriousness shown by CMD and DIR(HR) on this issue.
The Committee formed will complete the formalities and submit its final report by next week and thereafter it will be submitted to the competent authority. Management is trying its level best to implement it at the earliest by taking everyone into confidence, DIR(HR) assured.
Comrades, now the issue is moving in the right direction and results are expected without much delay. We are working with the management for the early notification and its implementation.
On promotions, DIR(HR) informed that whatever promotions and upgradations done, it lead to litigations and contempt of court. Court cases increased only. CMD is not at all in favour of any more upgradation. JTO to SDE promotions also will be considered once contempt is withdrawn. On AO to CAO promotion, it was informed that the stay is vacated, the DPC is on and promotion orders can be issued as soon as the legal opinion is received from the Sr lawyer from whom the opinion sought. On our specific request to consider JTO to SDE promotion under SCF, where the seniority can be decided later on, finally DIR(HR) agreed to have further discussion with GM(P) on this matter. However mgt expressed its doubt how promotion can be effected without publishing AIEL? As per HC order, only provisional promotion (same as Adhoc/Offtg/LA promotion which does not give seniority or counting of service) can be given in the ratio 1:1, before publishing AIEL. The contempt case at Ernakulam filed by AIGETOA activists is the major hurdle for JTO to SDE promotion where more than 5,500 vacancies are available.
2. Approval of E2 and E3 pay scales w.e.f. 01.01.2007 replacing the intermediary pay scales of E1A and E2A for all the post 2007 recruited JTO/JAOs, SDE/AOs and equivalent cadres.
DIR(HR) explained the efforts taken by the mgt by deputing BSNL Officers to DPE for explaining the matter to DPE officials. Mgt is committed to E2 and E3 scales and all possible measures will be taken to settle it. CMD will write a DO letter to Secretary in this regard to expedite the approval of E2 and E3.
Assn also informed DIR(HR) and others the continuous efforts taken by it. Assn met the Hon Union Minister for Heavy Industries, Shri Anat Geete and requested his intervention to modify the DPE reply. As per the intervention of the Hon Minister, we are trying to meet the Secretary/DPE in this regard.
E2 and E3 pay scales is the most important HR issue for the BSNL Executives, like the new promotion policy, which is to be resolved at the earliest, we demanded. DIR(HR) assured that CMD and DIR(HR) will work together with the Assn for the settlement of E2 and E3 scales.
3. First Time Bound Financial Upgradation as per EPP-2007, uniformly after 4 years, instead of 4 to 6 years.
We explained the matter to DIR(HR). The JTO/JAOs recruited from 1993 to 2001 got their first TB promotion in 5 or 6 years where as the juniors are getting it after 4 years. This is the anomaly created after the implementation of 2nd PRC with 30% fitment and 78.2% IDA merger. This anomaly referred to the Khan Committee. Khan Committee recommended CPSU Hierarchy after 5 years by reducing it from 6 years as in EPP. On the same line, recommended the first TB promotion for the earlier rects also after 5 years. But this anomaly can be settled only if the first TB promotion is extended uniformly after 4 years, Assn told. The informations regarding the number of Executives affected are already collected from the Circles. After discussion, GM(Pers) informed that the details will be processed in a couple of weeks and will be submitted to the competent authority.
It is a very positive development as mgt so far reluctant to process the case on the plea that BSNL Board and DoT will not agree for the amendment of EPP with retrospective effect, from 01.10.2004.
4. E1+5 increments for the post 2010 rect JTO/JAOs and equivalent cadres.
The benefit of E1+5 increments is not extended to the thousands of JTO/JAOs rected after 2010. The new rects are getting the pay of Rs 16400 only where as earlier batches are getting minimum E1+5 increments. The pay loss of these JTO/JAOs recruited in 2010(SRD), 2012, 2013, 2014, 2015, 2016, 2017 etc are huge. Thousands of LICE JTO/JAOs also affected and they are also drawing less than E1+5 increments. Even the PO issued by DoT on 28.03.2017 extended Rs 18850. Taking the benefit out of that, E1+5 increments may be extended to the remaining JTO/JAOs recruited after 2010.
Management is very sympathetic to this demand. It was informed that the proposal for E1+5 increments for the JTO/JAOs recruited upto 2014 is pending in the BSNL Board since, 2015. BSNL Board took a stand that it will be approved only after the approval of HR plan. For remaining JTO/JAOs, Board is not ready to consider E1+5 as they are recruited in E1 scale. We strongly objected this as the E1 pay scale is a provisional pay scale and even the pay scales in the RR for JAO, JTO(C/E) etc are still E1A.   
We demanded that as per the PO issued by DoT, E1+5 can be extended. We have to find a way to extend it without notifying the PO issued by DoT, we demanded. Management assured to discuss it further to find some way out, keeping the demand for E2 and E3 scales intact.
5. E1A and E2A scales notionally w.e.f. 01.10.2000 for the JTOs and SDEs in Civil, Electrical, TF, Arch, PA, PS etc and equivalent cadres.
This proposal is already approved by the MC of the BSNL Board and placed before the full BSNL Board for its approval. However DoT objected it stating that E1A and E2A scales can be extended only to those working in the corresponding CDA scales before 01.10.2000. The JEs and AEs were not in that sale on 01.10.2000, so it cannot be considered. The presidential order issued at the time of absorption cannot be altered now, according to DoT. We explained the background and the need to bring parity in the pay scales as on 01.10.2000 for all the equivalent cadres. Moreover the JTOs and SDEs of these streams are working in the same pay scales for a few months which is a serious anomaly. Recently AD(OL) case also settled like that. Finally it was agreed to examine it, whether it can be implemented without altering the PO issued on 01.10.2000, to overcome the DoT objection.
6. Increase the DGM(T) posts, atleast by another 800 for maintaining a ratio 1:4 and filling up all the DGM(T) vacancies on regular basis.
Increase in DGM(T) posts is a demand we raised 1 year back. The number of DGM(T) posts was less, comparing to any other streams. 1331 DGM(T) posts are available against the 5303 AGM posts. Even the available DGM(T) posts, maximum were occupied by the ITS officers on deputation which further affected our limited promotional avenues.
The creation of another 3410 AGM posts recently through upgradation strengthened our demand for increasing the DGM(T) posts atleast by another 800. Now the total number of AGM post is 8713. Moreover, the number of AGMs after implementation of CPSU Hierarchy will be between 8500 to 9500, so naturally the DGM posts is to be increased, we argued the case with full justification.
Finally management in principle agreed to our demand for increasing the DGM(T) posts to maintain a reasonable ratio. It is to be further discussed and worked out whether it can be done through HR plan or through cadre review. It will be a major breakthrough for the cadre after the CPSU Cadre Hierarchy approval. Similarly for other streams also, same ratio will be worked out.
On DGM(T) promotions, BSNL is filed a MA in the Hon CAT to vacate the stay citing the vacation of stay in a similar case, AO to CAO promotion. It is expected to hear on next Monday. The original case is listed for 27.10.2018 only. Once stay is vacated, DPC will be held including the DRDGM vacant posts and promotion orders will be issued.
Comrades, the extensive preparations for the agitation programs by the CHQ and the Circles compelled the management to invite SNEA for negotiation. We had made extensive arrangements for the agitation programs. The response from our activists was so positive, they were solidly with CHQ supporting from all the corners. In addition to CS and CP, large number of activists planned to reach New Delhi from far off places to participate in the agitation. It shows the commitment and conviction of our comrades on the issues. It is a great break thorough, now management assured us to work together to settle the issues in a time bound manner. Congratulations to one and all.
We are extremely grateful to CMD/BSNL, DIR(HR) and other senior officers for the timely intervention to resolve the issues through discussion. Further we are very happy to note that we could do it without going into agitation, through negotiations especially when we are fully involved in the field units for the revival of BSNL. Once again, congratulations to one and all.
20.09.2018 CHQ Updates
AO to CAO promotion: The issue regarding implementation of reservation and own merit in CAO promotion is referred to the legal section and then to a Sr Advocate for the expert legal opinion. All other DPC work is completed. As soon as the legal opinion is received, promotion orders can be issued.
Vacation of stay on DE to DGM(T) promotion:  Based on the CAT judgment vacating the stay on AO to CAO promotion, BSNL is filing an MA for early hearing and vacation of stay in the Hon CAT on the same ground. Originally the OA is listed for 29.10.2018. On our request, DIR(HR) given the approval for the same as soon as the information regarding vacation of stay for CAO promotion received BSNLCO. All the documents supplied to the BSNL lawyer for filing the MA.
LICE for JE to JTO promotion: The proposal to conduct the LICE from JE to JTO promotion for the vacancy years 2016-17 and 2017-18 sent to Rect Section by the Estt Section. Last week DIR(HR) approved the proposal. 
19.09.2018 Congratulations to all TTAs who Officiated as JTOs , order for extending FR22(1)a(1) benefits is issued by Corporate Office, It could hapen by sincere effort of SNEA by fighting legaly through the court.Thanks to our SNEA CHQ and Corporate Office for issuing the order for implementation. For order Click
What compelled SNEA to launch agitations from 24.09.18:
The developments which compelled SNEA to launch the agitations from 24.09.2018 on various issues will be discussed one by one. When negotiations and discussions does not yield the result and resolution of the issues, we don't have any other option other than trade union actions. Normally in such situations, management will get involve in serious discussions to settle the issues in the best possible manner but unfortunately nowadays, the entire energy is diverted in doing research, how to discipline the Associations/ Unions, instead of addressing the serious HR issues comprehensively. In this situation, as a responsible Recognised Executive Association, we are duty bound to protect the interest of our members as well as all the BSNL Executives.
1. Notify and implement BSNL Executive promotion Policy Amendment & Recruitment Rules, 2017 (CPSU Cadre Hierarchy) w.e.f. 01.07.2018 which is approved by the BSNL Board and solve the huge stagnation in different cadres. Bring Parity and Uniformity in promotions among equivalent cadres of different wings. All the existing vacancies in different cadres like SDE(T), CAO etc shall be filled notionally w.e.f. 29.06.2018 as per the earlier rules.
The urge for a Uniform Time Bound Functional Promotion policy, delinking from availability of posts and seniority related issues, as prevailing in other CPSUs, was the demand of our beloved Association from the day of formation of BSNL. This is because of our bitter experience in the past, directly recruited JTOs retired as JTOs, without a single promotion or waiting for 20 to 25 years for one promotion etc due to want of vacancies. SNEA alone fought for the Time Bound Functional Promotion policy in 2002 and laid the strong foundation in the form of Terms and condition for absorption. In 2005, we sincerely tried to erect the structure in the form of CPSU Cadre Hierarchy by demanding Time Bound Promotion upto SG JAG level (E6 scale) but we could not fully succeed in the agitation. Finally EPP-2007 implemented and post based promotions continued as part of it as in a Govt department.
As a result of our agitation in 2015, the demand again picked momentum by the formation of Khan Committee. The Committee made a positive recommendation in October, 2015, recommending Time Bound Functional promotion upto AGM grade, after every 5 years. After the MV, management and SNEA further negotiated for the implementation as assured at the time of absorption in BSNL.  Finally, after considering the views of other stake holders also, the new promotion policy was approved by the BSNL Board on 28.05.2018.
The approval of the minutes of the Board meeting taken some time and according to the approval, two points required to be examined before its implementation, 1) Whether financial implication is there or not for prior concurrence of DoT and 2) Reservation policies of the Govt is followed in the new policy? In the intervening period, before the next due date of promotion, ie. 01.07.2018 we conducted all the DPCs which are feasible in a record time and issued the promotion orders on 29.06.2018 which made the implementation of CPSU Cadre Hierarchy w.e.f 01.07.2018 very smooth.
Meanwhile both the issues referred to two separate Committees:
1) Whether financial implication is there or not for which prior DoT concurrence required: The Committee after careful examination recommended that there is no additional financial implication on implementation of the new promotion policy, rather saving is there and as such it need not require the prior approval of DoT.
2) Reservation policies of the Govt is followed in the new policy? This matter was referred to a Committee of senior officers comprising Sr GM(Estt), GM(Per), GM(EF&FP) and GM(CLO). This Committee after exhaustive deliberations on the subject come to a conclusion that the Govt policies of Reservation is followed in the new promotion policy and submitted a unanimous report in this regard.
With the very positive recommendations from both the Committees, naturally we expected its notification and implementation atleast from 01.07.2018. By approving the proposal with a prospective date, instead of the proposed date of 01.01.2017, the Executives already lost one and half years of service. This already have a big impact on the future promotions. After implementation of the policy this issue to be deliberated further by seeking amendment for more relaxation.
Now management is dilly dallying on the notification and implementation w.e.f 01.07.2018. According to our rough calculation, about 18,500 Executives are expected to get promotion to one or the other grades w.e.f 01.07.2018. The HR plan and drastic reduction on the number of posts (about 40%) is hanging over our heads. So far we could stop it, till the approval of the new non-post based promotion policy, by delinking the promotions from the availability of posts and seniority. On approval of HR plan, it may become even difficult to justify the recent promotions as the number of posts will be less than the promotions. So many HR issues like E1+5 increments etc is pending in the BSNL Board, since 2014 for the approval, in the name of HR plan finalization.
All the vacancies in almost all the cadres filled up on 29.06.2018. Even after that, Executives recruited in the year 1988 as JTO(Arch) still remain as a JTO as there is no vacancy. JTO(E/C) form 1997/1998 are waiting for promotion, even SC/ST comrades. Is they does not deserve even a single promotion?  SDE(C/E/T) from 1998/2004 are waiting for AGM promotion. Every time can we look towards the Hon courts, vacation of stay and vacancies for our promotions? Can upgradation of posts as and when required is a feasible solution when the posts itself is going to be cut drastically? Even the SC/ST Executives are waiting for 10 to 15 years for their promotion in different cadres. As a solution we could get three assured Time Bound Functional promotions after 5 years in the new policy.
Comrades, CHQ could negotiate an excellent non-post based, Uniform Time Bound Functional Promotion Policy upto AGM Equivalent Grade, delinking from the seniority, as per the terms and conditions of absorption in BSNL. We could get it approved by the BSNL Board also. Finally our efforts since 2002 for the implementation of a non-post based, Uniform Time Bound Functional Promotion Policy got Board approval, upto AGM Equivalent Grade. Now CHQ is facing difficulty in getting it notified and implemented. It is not possible without your active support. Our sincere efforts for the last 15 years should yield the desired results, ie. Un-interrupted promotions as in EPP. We seek your active support and participation in the coming agitational programs from 24.09.2018 with full spirit and commitment.
The PARITY IN PROMOTIONS among equivalent cadres in different wings is not a simple demand, we meant business. At the same time we once again want to make it clear that it is not against any particular cadre, rather it is for the welfare and uniform treatment of all the equivalent cadres. In upgradations or CPSU Hierarchy, parity is to be maintained atleast in the future. Discrimination in promotions will lead to demoralization and ultimately affects the performance.
There are huge number of vacancies available prior to 30.06.2018 in SDE(T) cadre and good number of vacancies in CAO cadre. This vacancies are to be filled as on 29.06.2018 as their juniors in equivalent cadres in other wings already promoted on 29.06.2018. This will bring parity in those cadres also. This demand already we placed before the management to protect the interest of our comrades.
18.09.2018 GS writes to DIR(HR): JTO to SDE promotions under SCF quota for about 5,500 vacancies for the years 2011-12 to 2017-18. Since the High Court decision on the review petition is pending, it is requested to explore the possibility of conduction of DPC covering all the JTOs of a particular year, without publishing the AIEL. As there is no stay on promotion, promotion orders can be issued to the maximum possible extent, recruitment year wise and the seniority can be decided later on, based on the final outcome of the court cases. Since the vacancies are existing prior to 30.06.2018, the promotion orders may be issued notionally w.e.f 29.06.2018, at par with the juniors promoted from other cadres on 29.06.2018. As per the available vacancies, the JTOs recruited for the years 2010 & 2013 also may be covered and hence the eligibility list particulars of the JTOs recruited in 2010 (SRD) and 2013 also may be called from Circles: GS letter to DIR(HR) on JTO to SDE promotion
GS writes to CMD/BSNL regarding promotion to AGM Grade: Large number of AGM vacancies were reserved for untraceable cases at the time of DPC and it is reported that excess promotions happened against SC/ST quota in the promotion to AGM cadre. The matter may be reviewed and the eligible SDEs in list 8 waiting for promotion may be given promotion w.e.f. 29.06.2018 as their juniors are promoted on 29.06.2018. Letter to CMD
Calling of Volunteers / Options in the cadre of JTO (T), SDE (T) and SDE (TF) for posting in ERP, Ghaziabad (under ITPC Circle) .Click for the details
All the Elected Delegates, CWC members for participating in the AIC being held at Ludhiana from 28.11.2018 to 30.11.2018 are requested to update their journey details in the following excell sheet.Click
Steps for updation:
1.Once link is clicked, option for editing(sneapb@gmail.com) request has to be sent.
2.Editing option will be provided by SNEA Punjab.
3.After entering journey details in the googlesheet , click on share tab on right corner.
4. For any difficulty pls contact organiser 09463400010
15.09.2018 CHQ Updates
AO to CAO promotion: The DPC work is going on and BSNLCO is awaiting the order from the CAT, vacating the stay. Earlier Hon CAT, Chandigargh vacated the stay on CAO promotions but the order not updated so far in the CAT website for taking further actions. Meanwhile some missing cases in the VC list and some PH cases brought to our notice is handed over to the SEA section.
15.09.2018
GS writes to CMD/BSNL regarding XXX All India Conference of SNEA, demanding withdrawal of the letter dated 07.09.2018 and to allow proper functioning of SNEA, the only representative Executives Association in BSNL and communication with the management with immediate effect. Also request to control some of the biased officers who are deliberately acting against SNEA and ensure legitimate functioning of SNEA as the Recognised Representative Association under REA Rules.
05.09.2018 GS writes to Shri Anupam Shrivastava, Director(CM) regarding BSNL participation in the proposed tender for 3.78 lakhs Mobile connections with CUG for Indian Railways. GS Letter to DIR CM
01.09.2018
SNEA Agenda for the formal meeting, for the letter
01.09.2018 CHQ UPDATES
29-08-2018: CHQ NEWS
GS, President and AGS met Shri Anupmam Shrivatava, CMD, BSNL on 28.08.2018 and held discussion on:
a) Notification of Uniform Time Bound Functional Promotion Policy w.e.f 01.07.2018 as assured by CMD and DIR repeatedly. Inspite of repeated assurances by CMD and DIR (HR) that the new promotion policy will be notified w.e.f 01.07.2018, the notification is not yet issued. Thousands of Executives, numbering about 18,500 are waiting for the promotion. The strong resentment among the Executives on the delay tactics of the management conveyed to CMD. CMD reassured that it will be notified w.e.f 01.07.2018 as assured by the management.
Further CMD informed that as and when the file reaches him from DIR(HR), he will approve the notification. The proposal is still with DIR(HR). It is come to know that the entire delay is from DIR(HR) side who had taken all the efforts to get the proposal approved by the BSNL Board.
CMD assured to speak to DIR(HR) and expedite the notification. We informed CMD that we cannot wait indefinitely as several assurances on notification was given by CMD and DIR(HR).
b) DPE reply on the querry from DoT on E2 and E3 scales:
We requested the intervention of CMD and to speak to Secretary or Addl Secretary, DPE in this regard. CMD assured that he will speak to Addl Sec in a day or two to ensure that DPE is sending a positive reply to DoT. GM(Estt) is already instructed to meet the DPE officials, CMD informed.
Developments in DPE on E2 and E3 pay scales:
GM(Estt) and DGM(Estt) met Shri Agrim Kaushal, Advisor(Jt Sec)/DPE on 28.08.2018 and explained the pay scale issue to them. During absorption, DoT approved E1A, E2A, E3, ---E6 pay scales for the Executives, those recruited by BSNL as well as absorbed from DoT. However, on implementation of 2nd PRC, DoT issued the PO on 28.03.2017, lowering the pay scales from E1A to E1 and E2A to E2, contrary to the recommendation of BSNL. DoT took a stand that E1 and E2 are the pay scales applicable for the Executives recruited/promoted by BSNL after its formation. E1A and E2A are applicable only applicable for those absorbed from DoT.
GM(Estt) informed GS that he explained to DPE that only E1A and E2A scales are implemented in BSNL and there is no E1 or E2 pay scales. After 2nd PRC, BSNL recommended E2 and E3 pay scales replacing E1A and E2A. The affordability clause is to be considered as per the DPE guidelines based on the PBT for the year 2007-08. By the DoT order, two pay scales are applicable for one cadre, E1A and E1 scales which is not permissible.
Earlier SNEA met CMD and DIR(HR) and requested to a senior officer to DPE to explain and pursue the matter. On their instruction, GM(Estt) met the concerned officers in DPE.
Committee meeting on Group Term Insurance (GTI)
A meeting of the Committee on GTI held on 28.08.2018 in which SBI Life given their final premium quote of Rs 1.42 per thousand for a coverage of 50 lakhs for the age group 18-50. No medical is required for them except a self declaration. For the age group above 50, premium will be Rs 6.98. Medical is compulsory for them GST will be additional.
From our side we demanded further reduction of premium. It is decide to finalise it by next week and the next meeting is scheduled for next week.
23-08-2018:

AGB OF SNEA Mysore @ RTTC Mysore on 19 th Aug 2018
Under Presidentship of Com M N Ramakrishna AGM, the meeting commenced with welcome speech by Com Chetan C R. Com A B Naragund , DS gave the brief report and developments of Mysore SSA. Com Rangaswamy gave the treasurer report. Members from all SDCAs have attended and all newly recruited JTOs also attended the meeting. The discussion on the development, maintenance issues, CPAN role out issues and GSM NSN new Installation took place.
CS SNEA congratulated the entire Mysore SSA comrades for their best effort in FTTH achievement and RTTC comrades for revenue generation by imparting training to Engineering students and letting out training class room and hostel for other state government to train their staff.
CS highlighted in spite of good strength of staff available at Mysore and their good efforts in FTTH the Mysore SSA is in 2nd position in loss list of SSAs in Karnataka and appealed to all the members for doing critical analysis on the revenue dip and come out with the revolutionary ideas to improve the revenue of Mysore SSA. CS also gave the detailed analysis for the revenue dip across the country in BSNL and what are factors affecting the growth of the company and told viability of BSNL depends on reliability of our service to the customers. Explained the Initiative taken by SNEA for GTI for 50 lakhs for the social security to BSNL recruited executives .Explained the Persuasion of SNEA for
1. uniform  FTB for 4 years to JTOs/ JAOs recruited between 1993 to 2001.
2. Progress on FR22  (1)(a)(1) for officiated TTAs as JTO.
3. Extending E1+5 increments to JTOs/ JAOs recruited after 2010 onwards who are getting only E1 scale at present.  
Com M N Ramakrishna Vice elaborated the CHQ efforts in E2 E3 scale persuasion, getting approval of CPSU CH  and its achievement in getting huge number of promotions in various cadres. Also explained about SNEA demand for parity in future promotions.
Our Ex President Sri Venkateshmurthy explained the role of SNEA during EMV and how it has got victory in Mysore.Appealed all the members to work in team spirit in future also.Senior Comarade Balasubramanya eloborated on the how the SNEA grown up and what are all its contribution for uplifting the executive cadre and in taking care of welfare of its members.

Mysore Comrades felicitated the following members on their Superannuation.
Com Vishakantmurthy JTO Chamarajanagar
Com Manvi Jayram SDE Elect Mysore
Election for the new body took place, all the following new Office bearers  were got Elected Unanimously.
02-08-2018:
AGB OF SNEA CHICKMAGALUR AND FELICATATION TO COM NAGAVI on 28th July 2018
Under Presidentship of Com Pattanashetty AGM, the meeting commenced with invocation of Com Mukund Jois who also welcomed the gathering. Com Gopalkrishna , DS gave the brief report and developments of Chikkamagalore SSA and on the focus counter the shortfalls.

Members from all SDCAs have attended and all newly recruited JTOs also attended the meeting. These JTOs were exposed to the prospects of BSNL as PSU and government owned company which plays a pivotal role in the regulation of other Pvt companies.

The threadbare discussion on the development, maintenance issues, CPAN role out issues and GSM speed issues, burden on the staff by frequent melas, need of the FTTH and letting out of vacant building and space for rent etc were the cruicial points and highlights of the day.

CS SNEA congratulated the entire Chikkamagalore SSA for the first SSA which made 8.2 crores profit in the recently ended financial year. He also appreciated the contribution of Mobile services of Chikkamagalore for contributing 75% of revenue from Mobile segment to the total revenue of the SSA. The Salary expenditure is only 40% very less compared to other SSAs where it is shooting upto 60 to 70%. In toto Chikamagalore SSA is doing one of the best among ROK. Support in respect of additional HKL, OLTE, and additional 3G BTSs will further encourage the Chikkamagalore SSA to give its further excellence.

Comrades of Chikkamagalore SSA felicitated our CP Com S B Nagavi on his superannuation, getting AGM promotion and more for his untired services to the Organization especially for Chikkamagalore SSA and trade union SNEA. Many members spoke about his contribution for the SSA and his humbleness to the members. His foot prints in the expansion of the outdoor cable network, exchange installation, MARR mtce, economy on expenditure by solar power and in GSM were recalled and remembered by many speakers in the meeting.

Com Josheph Crasta DS AIBSNLEA, Com Halappa Ex DS AIBSNLEA, Com Rudraiah BSNLEU Comrades of sister unions have also felicitated Com Nagavi and acknowledged his services to the trade union movement during his services. The sincerity and dedication of Com Nagavi was highligihted many staff in their address.

Com K L Shivanna DGM and Com Prasannakumar AGM, Com Thyagaraj Ex DS SNEA, Com Venkatesh, Com Parameshwar,Com Jadadish, Com Marulasiddegowda and many comrades spoke about their association with Com Nagavi during. The meeting concluded with the vote of thanks by Com Ugendragowda AGM.

In total it was festival for Chikkamagalore comrades to felicitate him.

For glimpses of meeting click here…

STR ROK Conference at Shivamogga on 29th July 2018:

The meeting was presided by Com Vijayakumar DP and proceeding commenced with invocation by Com Deshpande , welcome by Com Sanjaykumar. Com Kencharadder gave the DS report which was adopted unanimously.

Members spoke about the field difficulties which they are facing in day to day works especially Vendor GST, HKL and difficulty in attending the faults in late nights and main issue with CPAN equipments and its maintenance problems. Many issues were discussed and CS in his speech elaborated the issues and their remedies and assured to take the issues of CPAN,GST and HKL with the STR amanagement to ease out the working condition of STR executives. He also suggested to have self supporting GPS based route and Joint tracking system with GPS and simple Apps so that it helps in future without any manual records.

CP elaborated the need of STR ROK Division which taken birth in 2015 and how it helped in resolving the STR unique issues. He also appealed the members to strengthen the Division and gear up for organizational activities in getting the issues resolved. He also explained the role of SNEA in getting promotions and its further action plan for pending issues like Standard Pay scales E2-E3, SAB , term insurance , 3rd PRC , promotion in the cadre of JTO to SDE , SDE to DE etc.

STR ROK Felicitated CP Com S B Nagavi on his superannuation and also Com R C Vijayakumar Ex Div President of STR ROK Division.

SNEA Karnataka felicitated Com Krishnamurthy AO our Ex Dist Secretary and very active member of SNEA Shivamoga on his superannuation on 31.7.2018. They have also felicitated Com S P Jagadale CS SNEA KTK the newly elected CS on his first visit to Shimoga both by ROK and also by SNEA SSA branch of Shivamogga.
Com Rajashekar CWC member, Com Dattatri DS SNEA Shivamogga and other leaders also spoke on this occasion and acknowledged the services of Com Nagavi, Vijayakumar and Krishnamurthy.

The election for new body took place and following Office bearers have been elected unanimously.

Com Ravindrakumar Div President
Com K Devprasad Vice President
Com Gangadahar Naik Vice resident

Com C Kencharadder Div Secretary

Com Mukund Jois Div Treasurer
Com Allanavar Asst Div Treasurer
Com Shivanna Naik Asst Div Secretary
Com R G Kulkarni Asst Div Secretary
Com K S Leena Asst Div Secretary
Com Sanjaykumar Asst Div Secretary
Com S D Hazare Organsisng Secretary
Executive committee members : 1.Com Deshpande, 2.Com Srinivasrao 3.Com T C Manjunath 4.Com Gurudatta Sanabal 5.Com Shyam R Kulkarni 6.Com S Sundar 7.Com G L Moses . 8. Com R J Shet 9.Com P V Mamata 10. Com C P Kulkarni 11. Com Rajapurkar
30-07-2018:
CONDOLENCES:
We are extremely shocked to inform that our very active comrade Smt Vijayalaxmi S Dixit SDE Plg Belgaum, expired due to massive heart attack while travelling in VRL bus on the night of 29.7.2018 near Nelamangala while returning to Belgaum after attending PTCC meeting at CO Bangalore. She left by behind her husband Sri Shivanand Dixit Retd AGM BSNL , two sons , both working and one son got married and in USA. Funeral expected to take place on the afternoon of 31.07.2018, awaiting for hir son from USA to arrive. We pray God to give the strength to her family and may her soul rest in peace.

27-07-2018:


SNEA Chickmaglur is holding its meeting at Chickmaglur on 28th July 2018 and CS and CP and other COB are addressing the same.
ROK STR is holding its meeting at Shimoga on 29th July 2018 and CS and CP and other COB are addressing the same.
The SNEA Dharwad Telecom District held its 5th District Conference on 22.07.2018 at Conference Hall Sanchar Sadhan Buiding, Hubli:

The delegate session started with welcome speech by Com R S Kadam AGM , Com Smt Rajalaxmi P Yavagal Presided over the delegate session. CS SNEA, the outgoing DS Hubli Com S P Jagadale submitted DS report in which it is explained, what was the membership position and what was the financial position of Hubli Branch when took the charge as DS in 2009. He started the branch with membership of around 30 and a cash balance of Rs 1634 - with liability of 18 months Circle, CHQ unpaid quota. He explained how he could overcome all the hurdles on critical issues and with the support of Hubli comrades how DS could succeed in enhancing the branch from a membership 30 to 118 at present. He also explained how he could strengthen the financial position form Rs 1634 /- to present cash balance of Rs 1,01,137 after clearing all the CHQ/Circle dues. He also explained how the issues of members addressed with the help of then CS Com S B Nagavi and CHQ. The report was aqdopted with one voice from all appriociating the contributions of outgoing DS Comrade Jagadale.
Com S J Bongale Dist Treasurer submitted the finance statement and accepted unanimously.
During the delegate session the members raised many maintenance, developmental issues, vendor issues, AMC issues, NOFN and FTTH issues. It was nice interaction in which every member expressed their concern about the improvement of the services, FTTH connections, mobile data speed, and growth of the company. Recently joined young Gate JTOs also took active part in deliberations. Com Abhimanyu expressed his experience in BSNL that he is very much happy to work in Transmission and taking interest in all Transmission developmental and Maintenance activities. Com Shashank expressed his feeling that it is very difficult to pay attention to multiple jobs like Mtce of Exges, Marketing and attending NOFN etc simultaneously. He suggested separate personnel for mtce and marketing. In total it was best brain storming session about BSNL viability.
The Open session begun at 1pm, Presided by Com Y R Bhajantri , and Sri J L Gautam ITS GMTD as Chief Guest, Com Pandurang Naik JSS CHQ and Com S B Nagavi CP, Com M B Talikote CWC member were the Guests of honour.
Sri Soratur DGM Admin and T C Hiremath Agm admin also graced on the occasion of open session.
Com Harish Doddamani DS BSNLEU, Com S L Pujar DS NFTE, Com Belur Org Sec NFTE, Com Shivashankarappa OB BSNLEU were among the sister organization who graced the open session function.
The Open session started in very grand and colorful manner with invocation song by Sri V K Yavagal , welcome by Com S P Jagadale and he gave the Key note address to highlight the issues which are affecting the services and revenue of the company in Hubli SSA. The critical analyses of the trail balance of Hubli SSA which is not encouraging and how it needs to be improved was pointed out by DS in his report. DS appealed the members and management to have thorough critical analysis and take corrective measures to arrest the revenue dip.
SNEA Hubli felicitates Com Nagavi and Bhajentri:
Com Y R Bhajantri Dist President, retired on his superannuation was felicitated by SNEA Hubli.
Com S B Nagavi Circle President SNEA was alos felicitated on his superannuation and for his contribution for SNEA Karnataka in general and Hubli SSA in particular. His help is remembered and recalled by many members who have thanked him. Com Nagavi was also felicitated by BSNLEU and NFTE.
Com P R Kakkanavar JTO Txmn was also felicitated by us for getting VSSP award.
Com Pandurang Naik JS South explained the CHQ issues and their action plan to resolve them. He also spoke on the issues o E2,E3 and 22820 case of 2007 and 2008 recruited JTOs pay anomaly , SAB and Term insurance for BSNL recruits.
Com S B Nagavi, explained the role of management and executives in improving the service condition and to increase the revenue. He elaborated that need of the hour is the FTTH and needs to be taken in a big way.
J L Gautam GMTD Hubli gave the reply to all query raised by SNEA and saught to join the helping hands of our executives in strengthening the BSNL and improving it.
In the conference the following office bearers were elected unanimously.
Com Rajalaxmi Yavagal Dist President
Com K Benagi Vice President
Com S A Bellubbi Dist Secretary
Com S A Bongale Dist Treasurer
Com R S Kadm Asst Dist Secretary
Com V S Myageri Asst Dist Secretary
Com Gunashekar Asst Dist Secretary
Com H F Shirahatti Asst Dist Secretary
Com Ravi Badiger Asst Dist Secretary
Com Ramesh H Bandiwaddar Organsisng Secretary
Com R G Hunashimath CEC Member
Executive committee members :
1. Com Vinayak Hugar
2.Com Rameshwar rao
3.Com Deepa Patagoankar
4.Com Baghatsingh
5.Com Sanjay Mane
6.Com J B Kammar
7.Com Shwetha Katigar
For glimpses of conference click here…..
10-07-2018:
Mysore SSA conducted AGB at RTTC Mysore on 8.7.2018. It was huge gathering and very interactive session. CS and CP , VCP and Ex CP attended the meeting.
Mysore comrades gave a grand felicitation to our beloved CP Com S B Nagavi on his superannuation retirement recognizing his contribution to the organization.
Ex CP Com Venkateshmurthy was also felicitated by SNEA Mysore in recognition of his work as CP SNEA, support for SNEA.
CP Com Nagavi elaborated about the legal hurdles till May 2018 for promotions in JTO to SDE, SDE to DE and how it could overcome and lead to get thousands of promotions not only in telecom but also in Civil , Electrical, Architecture and Accounts wings. How the board approval for CPSU Cadre hierarchy has become a catalyst for post up gradation in various cadres.
CS elaborated the real role played by SNEA CHQ in getting thousands of promotions for executives in various cadres when other associations were engaged only in website publication and creating confusion in the minds of SNEA members. Also explained the CHQ concern to bring parity among all executives irrespective of the wings they are working, which will again give a path to get few more thousands of executives' promotions. Explained how day and night our CHQ has worked to achieve max promotions.
CS gave the revenue analysis of BSNL in general and Mysore SSA in particular. It is an alarming situation of revenue dip and requested all SNEA comrades to have brain storming session and come out with valid suggestions for improvement of the revenue of the BSNL. It is the responsibility of all of us, being majority executives association to work for strengthening the BSNL.
VCP Com M N Ramakrishna explained what are the future challenges for executives and appealed for support of all on the on going agitation programs chalked out by CHQ for 3rd PRC, withdrawal of subsidiary tower company etc and for the welfare of the executives and oanization.
Mysore comrades felicitated all the retired and recently promoted executives also.
DS Com Naragund welcomed the gathering and gave a brief report of the DS and thanked PGM Mysore for considering the issues of SNEA positively. Com B S V Murthy, veteran leader spoke on the occasion and described the services of Com Nagavi for the company as well as for SNEA, particularly construction of 1st and 2nd floor of SNEA Bhavan from raising the internal resources from members. His works made our individual members to donate liberally for the building construction. Com Raghavendra extended vote of thanks. The meeting concluded with an arrangement of a grand lunch.
It was a grand and very interactive meeting, all the members discussed various problems of the field which affecting the service and revenue.
For glimpses of meeting click here…
AUAB News:

The meetings of All Unions and Associations of BSNL (AUAB), held on 26.06.2018 and 04.07.2018, discussed in detail about the non-implementation of the assurances given by the Hon MOSC to the representatives of the All Unions and Associations of BSNL, in the meeting held on 24.02.2018, on the issues of implementation of 3rd Pay Revision to BSNL employees, implementation of Government of India Rules on payment of Pension Contribution by BSNL and the allotment of 4G spectrum to BSNL etc.
It is decided to call on the BSNL employees to organise the following agitational programme:-
Agitational programme
1) Demonstrations in front of the BSNL Corporate Office, CCA offices at all Circles and at SSA levels on 11.07.2018.
2) Relay hunger strike at the BSNL Corporate Office, Circle and SSA levels on 24th, 25th & 26th July, 2018.

Circle AUAB decided to enforce the programme successfully in the meeting held on 9th June 2018

06-07-2018:

Felicitation to Com S B Nagavi at Mysore:
SNEA Mysore has arranged a felicitation function to Com Nagavi and other retired members at Mysore on Sunday 8th June 2018 at 1100 hours at RTTC Mysore. Invitation to all is extended by DS Mysore.
Grand Felicitation to Com S B Nagavi, CP SNEA and Com C D Naik, Ex CWC Member on thier superannuation

Comrades,
We are extremely privileged to felicitate to our beloved Com S B Nagavi, Circle President SNEA Karnataka, who is retired on 30.6.2018 on superannuation after completion of 40 long years of untiring services to the company and our organization, SNEA for 26 years.
Along with official responsibilities he also took the social responsibilities through trade union movements, leading associations from the front. He has worked for the trade union and association at various capacities like DS,CWC member,CS and CP etc.
During the first EMV, Com Nagavi, spearheading the campaign, toured all the districts in Karnataka circle to ensure a massive victory and thereafter increasing the membership to more than 1800 in our circle. His contributions and dedication for the association and for the executive cadre are beyond the word of any appreciation. And this could be possible because of his helping hands to all executives and the reforms he brought about in resolving the issues of our members.
He is not only an inspiring leader for SNEA but an icon for Karnataka, his thinking, his deliberations at the central working committee meetings were always cherished by our senior leaders.
He is very humble and compassionate for all the needy people. He is always liked to be in the middle of the issue to fight against injustice irrespective of union and associations. We find no ends for his dedication and commitment for the organisation.
He was instrumental in the vertical expansion of SNEA Bhavan from ground floor to 1st and 2nd floors which made earn revenue for the organisation and made SNEA self dependent financially.
He started his carrier as a clerk in Gadag SDOT office in 1978 and completed his services by attaining the post of AGM on a day before his retirement. He could get elevated from clerk onwards to TA, JTO and SDE by succeeding in competitive examinations besides his outstanding service to the company and DOT. He is recognized by several appreciation letters in his services including the Sanchar Seva Padak in 2003. He is known for his teaching capabilities and remembered for the outstanding results of our employees from Chickamaglur SSA in various competitive examinations for promotion to TM, TTA and JTO examinations.
He could disprove that age is an impediment for learning by successfully completing B Sc at the age of 52 , LLB at the age of 57 and presently pursuing MBL ( Masters in Business Law) from NLSU Bangalore. The thirst for knowledge and learning is an inspiration to all and especially to youngsters.
His passions are learning new things, fighting for justice, encouragement to youngsters and daring qualities to face any challenge forced before him. It is very difficult to explain him in short but we must recognize him as man of Principle and for Justice of all.
The grand felicitation was arranged at CGMT Office auditorium on 30th June 2018, with the huge gathering. Com C D Naik, DGM Admn, MS BG was also felicitated on his superannuation retirement. CGMT Karnataka Shri R Mani, General Secretary Com K Sebastin and Chairman SNEA Com G L Jogi, Com Ajay Trivedi CS UP East , AGS Com P K Shukla, JS South Com Pandurang Nayak, PGM BGTD , all GMs of CO and GM MS (o) BGTD witnessed the function. It was a huge gathering, DSs,COB and members from all over Karnataka attended and Graced the Function. Many of our retired members of SNEA were also part of this moment.
All unions and associations office bearers were also graced the function and felicitated Com Nagavi especially BSNLEU, NFTE BSNL, SAWA, AIBSNLEA, BASE(I), FNTO.
In toto it was like celebrations of festival for SNEA to extend our gratitude to Com S B Nagavi for his untiring and marvelous contributions for the organisation and for the executives.
I sincerely thank all the members who made this event more colourful and successful, which every one appreciated including our CHQ and other unions and associations.
I Once again thank all organisers , members , COB, DOB .
Thank you one and all.
S P Jagadale,
Circle Secretary.

For Citation of company about Com Nagavi Click here
Glimpses of felicitation by CGMT Office
29-06-2018:

Donations:
Com C D Naik, DGM Admin Mobile Services Bangalore has donated Rs.10,000-00 to SNEA Karnataka. Circle association is thankful to Com Naik Sir superannuating on 30-60-2018.
28-06-2018:


Felicitation Function:

Com S B Nagavi, AGM(LA) and Circle President SNEA is retiring on superannuation on 30th June 2018 after completing his 40 years successful and outstanding service in DOT and BSNL.
A felicitation function is arranged by SNEA Karnataka
On Saturday the 30th June 2018
At 11.00 AM
Venue: Auditorium, CGMT Office, Halasur, Bangaloare
Com G L Jogi Chairman CHQ and Com K Sebastin, GS CHQ will be gracing the occasion. CGMT Shri R Mani, is also invited to grace the occasion.
We invite all our members, staff and executives to attend the function and make it a grand success.
18-06-2018:
Our gratitude and thanks:
We are very much grateful to Shri R Mani Sir, CGMT Karnataka circle with full of our gratitude for issuing the posting orders of promoted SDEs.
We are also thankful to Shri Ashok Aggarwal Sr GM Admn, Shri M V Angadi DGM, Shri Swaminathan AGM and Smt Vijaya Hiremath SDE Staff and all others who have worked in this connection.
When the management has swiftly acted and issued the orders followed by BSNL CO order; it has increased our responsibility in the field to be more and more proactive to achieve the goal of the company to increase our business and revenue with good services. Let us all rise to the occassion.
We are thankful to CHQ for their untiring efforts under the leadership of our beloved GS Com K Sebastin.
Congratulations to our brave hearts who have waited for so long and finally got their overdue promotion. For orders click here…..
07-06-2018
Karnataka Circle administration already sent the VC for Promotion from JTO(T) to SDE(T) , for OC and SC up to 2001 and for ST up to 2005. Thankful to the circle administration.
07-06-2018 CHQ Updates
Hon Kerala HC ( Earnakulam) Judgment on JTO(T) to SDE (T)SCF delivered on 5.6.2018.
The main features of the judgement are:
A) JTOs recruited by BSNL as per JTO RR 2001 cannot claim the vacancy or seniority prior to 2000. It is reserved for the DoT officers. The basic contention of AIGETOA to interpolate seniority in the ratio 1:1 prior to the vacancies of 2000 has been rejected. This was the crux of the issue.
B) The promotion and seniority of JTOs recruited for 1995 to 1999 are intact and the eligibility list prepared by BSNL is correct.
C) The seniority of direct rect JTOs and the supernumerary JTOs recruited for the years 2001 to 2007 has to be revised based on date of appointment and date of promotion.
As such there is no hindrance in giving promotion from the final eligibility list prepared and circulated by BSNL from among JTOs recruited from 1995 to 1999.
Except the method of fixation of seniority of the JTOs recruited from 2001 onwards, all the pleadings of SNEA and BSNL management accepted by the Hon High Court.
CHQ will take all out efforts to issue the promotion orders as quickly as possible.
06-06-2018
Quite relief to our Executives who are working in External plant, our long pending demand of procuring copper cable route tracer is materialized. Karnataka Circle received 24 nos of cable route tracers of Andig make .Thankful to the Circle Planning team
06-06-2018 CHQ Updates
Updates Hon High Court of Kerala pronounced the Judgment today (05.06.2018) in the JTO to SDE Promotion case: The salient features are:
1. JTOs recruited directly by BSNL after 2001 can have no right to claim for the vacancies earmarked for direct rect during the period from 1996-2000 in DoT. No provision of law or any authority which confer them an indefeasible right to claim allotment of rect years as 1996 onwards -----. Certainly from the date of their appointment in BSNL the petitioners are having the right to get their seniority fixed in accordance with JTO RRs 2001 framed by BSNL.
2. JTO seniority list is to be prepared not on the basis of Trg Centre marks, but based on date of promotion in cases of promotees and date of appointment in case of direct rects.
3. Final eligibility list is to be prepared within 6 months.
4. In the meantime BSNL can make provisional promotion against the vacancies equally from among senior most promotes and senior most direct recruites.
Provision 1 and 4 seems to be contradictory. The judgment copy will be available in 1 or 2 days.
CHQ will take all necessary steps immediately to get the judgment stayed by the Hon SC in case it is adverse.
The applicants main prayer was for interpolation of Promotes and direct rects in the ratio 1:1, irrespective of recruitment year. If the prayer was allowed, then 1995 to 1999 rect promotee JTOs will be interpolated with 2001 to 2005 BSNL direct rect JTOs in the ratio 1:1. Similarly 2007 and 2008 BSNL direct rect JTOs will be interpolated with 2014 to 2017 rect promotee JTOs in the ratio 1:1.
05-06-2018
All SDEs are to update their personnel data compusarily through ESS portal.Information to be updated on priority for the upcoming promotion through DPC are
1.Substantial Grade / Cadre
2.Date since working in Substantial Grade
3.Staff Number.
Today all SSA Admins are given previlages of updating data.Kindly co ordinate with SSA Admin and get updated your personnel data in person with Admin.
If not a Pop Up will be enabled by tommorow evening through which an individual can update their personnel data by themselves.
While updating pl be cautious and carefull.
Don't be panic for the last date of tommorow , it is expected to get extended pl.
05-06-2018
JTO to SDE Promotion case at Hon Earnakulam HC is listed for Judgement on 05.6.2018 (today) in the Chamber of Hon Judge at 16.15 Hrs. There are 3 cases clubbed together. The two judges heard the case one year back are now sitting in different division benches. On our request, BSNL deputed senior lawyer from Delhi to Ernakulam to plead the case at High Court during final hearing. On our constant pressure on BSNL management, last week BSNL deputed GM(HR) and DGM(HR) of Kerala Circle to Ernakulam and they visited the HC for expediting the case.
05-06-2018
CHQ Updates
Uniform Time Bound Functional promotion Policy, 2018 or CPSU Cadre Hierarchy:
GS alongwith President and AGS met CMD and DIR(HR) on 04.06.2018 and once again thanked them for approving the CPSU Cadre Hierarchy proposal in the Board meeting held on 28.05.2018. GS personally thanked both of them for keeping the commitment given by them to the GS that they are committed to CPSU Hierarchy as mutually agreed upon and will ensure the Board approval without any change. GS reached HQ today, 04.06.18. It was only due to their timely intervention at various occasions, the policy could finalise, overcoming the major issues like bench marks, huge number of Executives at AGM equivalent grades in all streams, relaxation in qualifying service for the Executives in higher scales, date of effect etc.
GS interacted with the CMD, DIR(HR), DIR(EB), DIR(CM) and all the four external Board directors on 27.05.2018, one day prior to the Board meeting requesting them to approve the proposal in the Board meeting on 28.05.2018.
This is a direct result of membership verification and the first major HR issue settled by SNEA through negotiations over a period of two years, after becoming the only recognized Executives Association through membership verification. The commitment given by SNEA to all the Executives at the time of MV is getting fulfilled by this and thousands and thousands of Executives will get the time bound functional promotion.
By this policy three functional promotions are assured after every five years from Dy Manager(JTO/JAO equivalent) to Manager(SDE/AO equivalent) to Sr Manager(Sr SDE/Sr AO equivalent) to Asst General Manager (AGM/CAO/EE equivalent) without linking with availability of posts. Jt DGM(NF) designation is approved for the AGMs in E5/E6 scales and eligible for DGM promotion. At present JTOs with more than 20 years of service is waiting for the first promotion due to shortage of vacancies. Executives having more than 30-35 years of service got only one promotion.
It is a historic decision paving the way for smooth functional promotions on time bound basis in the future. Our demand for Uniform Time Bound Functional promotion for all the Executives and the firm resolution to bring parity in promotions among various wings finally got the approval of full BSNL Board. An impression and confusion was created by some sections in the minds of Extl Board directors and DoT directors that the new policy is needed as the promotions are blocked due to litigations and reservation issue. By our strong lobbying among these directors we could overcome this negative propaganda and convince them the need for uniform promotional avenues and parity in promotions for all the cadres as per the terms and conditions for absorption and as per the promotion policies prevailed in other CPSUs. Both DIR(HR) and CMD also strongly pleaded and fought for a Uniform promotion policy for all the Executives as practiced in other CPSUs. Both of them strongly pleaded till the last moment for getting the proposal approved for w.e.f 01.01.2017. However the Govt directors were very much against this, fearing litigations on that ground. If the court case was not filed at CAT EKM against the CPSU Hierarchy and the stay order was not passed on 20.12.2017, the BSNL Board meeting on 21.12.2017 might have approved the proposal w.e.f 01.01.2017 itself as the DoT Board member made objections on retrospective date was not attended that Board meeting. Evenif it is prospective, it could have from 01.01.2018. By filing this case nothing achieved but the promotion of thousands and thousands of Executives delayed by 1 ½ years and their subsequent promotions also. It needs introspection.
The policy will be notified once the Board meeting minutes are approved. It has to be implemented at the earliest, latest by 01.07.2018 as majority of the Executives will be getting promotion to Manager, Sr Manager, AGM and Jt DGM by this policy only and qualifying service for future promotions are linked with this.
Bench mark for the promotion in the new policy was one of the major challenges for us. Initially BSNL management was also insisting for atleast 3 very Good and 2 Good for JTO equivalent to SDE equivalent promotion which we could bring down to 5 Good through marathon negotiations. Further our request for following marks instead of grading also accepted by the management which will be further beneficial to the Executives (low grading in an year will be compensated with the better grading for another year).
Further we had discussions with CMD and DIR(HR) regarding issuing promotion orders as much possible during the intervening period as CPSU Hierarchy will be implemented latest by 01.07.2018. Since the date of implementation of CPSU Hierarchy has become prospective and the major hurdle on promotions, the reservation issue is temporarily overcome by the interim order of Hon Supreme Court, we requested to issue the promotion orders as much possible. JTO to SDE promotion case judgment is expected tomorrow (05.06.18) which will pave the way for JTO to SDE promotion which is badly delayed for more than 6 years due to litigations. Management assured to complete the promotions as much feasible within this short period without giving any scope for future litigations after implementation of CPSU Hierarchy. JTO/JAO to SDE/AO promotions in all the streams are under consideration. On SDE to DE promotion also mgt is making all efforts to complete the DPCs by diverting the MT quota. Since the seniority list is under dispute, entire list no 6&7 has to be promoted in a single order for which more vacancies are required. Seniority will be as per the final order of Hon SC. Mgt is working some way out for this including upgradation of posts. On AO to CAO promotion, catchup rule is the major hurdle. Various options are under consideration. EE(C/E) and AGM(TF) promotions also under consideration.
Around 700 DGM(T) vacancies are available. Since 206 final judgment has come, we demanded for regular promotion to DGM(T) posts as per revised seniority.
We are trying our level best to issue maximum promotion orders in this month followed by promotion through CPSU Hierarchy w.e.f 01.07.2018.
02.06.2018
Corporate Office has given instruction to update the status of executives in ERP on or before 06-06-2018 since the process for Promotion to different grades of all executives / Streams is in advance stage. All executives are also requested to to go through the list corresponding to their data and get it corrected in the ERP.For list Click here.......For Letter Click here.......
01.06.2018
Heartiest Congratulations to all LDCE passed and Promoted SDEs posting order issued by Karnataka administration.Thankful to the CGMT and Circle Office administration.For orders Click here
31.05.2018
SNEA Karnataka extends best wishes for all comrades who retire today on superannuation, for a happy and peaceful retired life. Comrade you are starting a new journey and exceptional chapter of your life. May your days be filled with elation and triumph. We thank you for your dedication & congratulate you on your retirement.
30-05-2018
CHQ NEWS
Regarding the case of promotion of SCF from JTO to SDE, CHQ is making all out efforts to ensure that this order is issued at the earliest. In this connection CHQ office bearers met concerned officers in BSNL HQs and urge upon them to understand the seriousness of the issue and keep the entire process for issuing of promotion orders ready so that as and when the stay is lifted the promotion orders are issued.
On our request Director(HR), Madam Sujata Ray also spoke to CGM Kerala on the matter. Our CHQ President and Circle Secretary Kerala spoke to CGM and GM HR Kerala and requested their intervention on top most priority for getting the case listed at Ernakulam as quickly as possible. We understand that the case at Ernakulam is likely to be listed on 4th June. However we appeal to our comrades to have full faith in CHQ which is making strenuous and pain staking efforts for issuing SCF order as quickly as possible.
In the meantime we have come to know that very few VCs have been received from Circles. Circle Secretaries are requested to expedite sending of VCs on war footing basis such that promotion orders are issued immediately.
30-05-2018
Continous persuation with CE Civil Bangalore, requests of
Sri V Hanumatnthappa SDE Civil to Davangere and
Sri M Jagadish Babu SDE Civil to Bellary considered and
issued transfer order.Thankful to Sri Rajakumar CE Civil
Bangalore.
29-05-2018
The proposal approved by BSNL Board in its meeting being held at Hyderabad on 28th May 2018 on Uniform Time Bound Functional Promotion (CPSU Cadre Hierarchy).
I. It will be a Uniform Time Bound Functional Promotion policy for all the Executives in different cadres and in different wings upto AGM grade. This will end the disparity in promotions between various cadres in different wings and provides uniform promotional avenues to all the Executives in different wings.
Date of effect .. prospective 01.07.2018).
II. New designations will be as follows:
JTO /JAO equivalent grade - Deputy Manager
SDE /AO equivalent grade - Manager
Sr. SDE /Sr.AO equivalent grade - Sr. Manager
AGM /CAO/EE/DE equivalent grade -Asst General Manager
AGM /CAO/ equivalent grade (With 4 years regular
service) --Jt.DGM ( Non Functional)
III. Date of implementation: 01.07.2018.
As a onetime measure, all the existing Executives in higher scales and completed the qualifying service will be placed in higher grades on 01.07.2018 itself without conducting fresh DPC.
IV. Subsequent review: 1st Jan/1st July, 2019 onwards, twice in a year.
V. Existing Executives in higher scales will be placed in higher grades without conducting fresh DPC.
VI. Promotion upto AGM grade will be on Rect year/ vacancy year basis.
VII. Functional Promotion upto AGM grade will be on Time Bound basis as under:
a) Deputy Manager (JTO/JAO) to Manager (SDE/AO) --- 5 years.
b) Manager (SDE/AO) to Sr Manager (Sr SDE/Sr AO) --- 5 years.
c) Sr Manager (Sr SDE/Sr AO) to AGM (DE/CAO/EE) --- 5 years.
d) Since Sr Manager (Sr SDE) grade is newly introduced as a functional grade, time bound promotion to AGM grade will be after 5 years of service in Sr Manager (Sr SDE/Sr AO) grade or 12 years combined service in SDE & Sr SDE equivalent grades, whichever is less.
e) If sufficient number of eligible Executives is not available for AGM/CAO promotion, Adhoc promotions will be given by relaxing the qualifying service.
VIII. Time Bound upgradations to higher scales will continue for the Executives already working in higher scales, on completion of qualifying service in the lower scale.
IX. Relaxation in qualifying service for the Executives in higher scales:
a) Manager (SDE/AO) in E3 scale will be considered for promotion to Sr Manager Grade after 3 years of service in Manager Grade. All will get AGM promotion in 8 years.
b) Dy Manager (JTO/JAO) in E4 scale will be considered for promotion to Sr Manager Grade after 3 years of service in Manager Grade. All will get AGM promotion in 8 years.
c) Dy Manager (JTO/JAO) in E3 scale will be considered for promotion to Sr Manager Grade after 4 years of service in Manager Grade. All will get AGM promotion in 9 years.
X. One year relaxation for the Dy Managers (JTO/JAO) recruited for the same rect year.
On CPSU Hierarchy, the formal discussions have taken place with the recognized Association only, as per the provisions of Recognition Rules. SNEA only have the right for negotiation/discussion with the management on such policy matters. On large number of issues, agreement reached between both sides. But on some issues, management did not fully agree to the demands, citing administrative constraints.
This will be the major breakthrough for all the Executives and a direct result of the membership verification and becoming recognized Association. During verification campaign, it was assured by SNEA that it will try to get promotions within 3 months, ie. by March, 2017. But due to the unavoidable circumstances it was delayed and this new policy / promotions will be effected from 1st July, 2018.
Due to various reasons Assn could not update the latest developments and this major breakthrough to our activists at various levels for the last two months when proposal was under finalization.
29-05-2018: CS Writes to GS SNEA CHQ, Considering of the Rule 9 transfers in the cadre of JAOs. For letter click here……
29-05-2018: CS writes to CGMT Karnataka for immediate postings of LDCE passed SDEs on as is where is basis.For letter click here…
27-05-2018:
Congratulations:
Congratulations to all 82 LDCE passed JTOs for their promotion as SDEs. We wish them all the best in their new role.
CS Com S P Jagadale Writes to GS SNEA CHQ:
Letter to GS SNEA on SCF Promotions demanding for a Strong Fight to defeat of the sinister Divide and Rule Policy of BSNL CO: For letter click here……

Meeting with CGMT Shri R Mani:

CS Com S P Jagadale and CP Com S B Nagavi have yesterday morning met CGMT Karnataka Shri R Mani and discussed various issues. We have requested for the immediate posting of the LDCE passed JTOs to the promoted cadre of SDE and with no disturbances. We have at length discussed on the Rule 8 issue and informed him of the unrest created due to the present negative stand. CGMT was much relying on the shortages of Karnataka Circle and appraised that BSNL CO to has go for further recruitment of JTOS and he has been taking all efforts in that directions. However at the end of the meeting he sought some more time and he will discuss with the concerned administration.

Comrades we have to be in full alertness and unity to fight this issue.

25-05-2018
Congratulations. Today the case(SNEA & others) regarding formation of tower company came up for hearing in Honourable High court of Delhi. The case has been admitted. In the interim direction the decision of BSNL to form subsidiary tower company will be subject to further direction & final order of Honourable High Court. The case is listed further on 26th Sep 2018  
25-05-2018
Yesterday our SNEA President, AGS and other CHQ Office bearers met Dir(HR), BSNL to expedite JTO to SDE promotions( both LDCE and Seniority cum fitness) as the same are badly delayed. They had drawn the attention of Madam as JTOs irrespective of the quota ie LDCE and seniority cum fitness should be carried out on war footing basis. It is really sad that the date of final date of hearing on 23rd May 2018 at Honourable Ernakulam High Court was all of sudden postponed to 30th May 2018 causing lot of frustration amongst the JTOs. The case was not listed at all. SNEA demanded that a proper inquiry may please be made into the matter.
Further, it is requested madam to take all necessary steps such that the much awaited CPSU cadre hierarchy is approved in the board meeting on 28th May 2018.
24-05-2018:
CONGRATUATION for getting AGM L/A, for the orders Click here...
22-05-2018:
In reponse to our plea to consider the huge pending Rule 8 request transfer from karnataka to various circles,CORPORATE OFFICE has called for the details of pendancy of RULE 8 request transfers as on 01.05.2018 from all the circles.Click here...
21-05-2018:
With the persution of SNEA KTK the Transfer Orders of 3 JTO's to MPLS is issued today. Thankfull to the Circle Administration. Click here...
21-05-2018:
CS SNEA writes to CGMT Karnataka Shri.R Mani requesting to encourage Franchise for activation of SIM's through E-KYC to avoid heavy penalty . For letter Click here...
Penalty paid by the BSNL for the insufficient CAF details penalty paid by the BSNL for the insufficient CAF details Click here...
21-05-2018:
Promotion from JTO to SDE under SCF & LDCE:
BSNL Corporate Office had called for the Gradation List Particulars and VC for promotion to SDE grade under SCF & LDCE quota. View Letter
Circle office has endorsed the same to Vigilance for VC. All the District Secretaries are requested to followup for timely submission of the VC.
18-05-2018:
The formal agenda meeting with DIR(HR) held on, 17.05.2018 from 11.30 AM on the following agenda. GS, President, AGS, CS/BSNLCO and senior comrade Shri V K Yadav represented SNEA. GM(SR), GM(Pers), GM(Restg) and OSD to DIR(HR) were the other participants in the discussion from official side:
1. Implementation of Group Term Insurance (GTI) for all the BSNL Executives:
Decision: Negotiation with LIC and SBI Life on Group Term Insurance (GTI) for all the BSNL Executives will be held today itself.
2. Restoration of break in Circle Tenure on posting to soft tenure stations as provided in the Transfer policy Dated 09.05.2012:
Decision: Break in Circle Tenure will be restored.
3. Uniform First Time Bound promotion:
An anomaly created after the implementation of 2nd PRC where all the Executives are getting 1st TBP after 4-5 years after 01.01.2007 where as the seniors got it in 5 or 6 years in 2005 or 2006. All the 1993 to 2001 rect JTOs joined before 2003 are affected by this. The matter has been referred to Khan Committee and Khan Committee recommended 4-5 years instead of 4-6 years. However in order to remove the anomaly, we demanded the 1st TBP uniformly after 4 years.
Management was very much reluctant on this demand as EPP-2007 has to be amended with retrospective effect, after so many years for meeting the demand.
Decision: It will be examined and processed once CPSU Hierarchy is approved and the residency period is finalized by Board for future promotions. Further discussions will be held after the Board approval.
4. HR Integration:
There is no uniformity in deciding the policy matters like promotions, transfers etc at BSNCO/Circle/SSA level, among different wings. For promotions, vacancy year is not followed in certain wings, creating anomaly. All the request transfers after 3 years are at the company cost, as per the transfer policy. However some wings/circles are giving transfer after 2 years at company cost whereas some other wing/unit, transfer is not given on company cost even after three years. The differential treatment between different wings created large scale resentment among the Executives in different wings. For the purpose of uniform policy in the company, HR integration is to be implemented. Huge man power deployed for the same work among different wings can be spared and can be redeployed effectively.
Decision: It is agreed to follow uniform policy and best HR practices by all the wings. For its smooth implementation, a Committee will be formed to examine the various issues raised by the Assn to bring uniformity in the HR practices followed in BSNL.
5. Finalization of HR Plan.
Since CPSU Hierarchy proposal is finalised delinking the promotions from availability of posts, HR plan finalization is to be expedited. Due to non finalization of HR plan, some HR issues like E1+5 for the JTO/JAOs recruited after 2010 are not approving by the BSNL Board. Rect and Transfers can be made judiciously based on the actual assets. This will help deployment of staff in the potential areas.
Decision: The additional posts as pointed out by the Assn for trans mtce, FTTH, Leased ctts, Govt projects etc are reworked and soon it will be send to the MC for approval. Thereafter it has to be cleared by the HR Committee and then by the Board. HR Plan finalization will be expedited.
6. Increasing the number of Office bearers of the Executive Associations from 7/11 to 15 at SSA /Circle level and recognition to the body at Circle offices and Metro Dists at par with SSA level:
The number of office bearers at Circle/SSA level was 15 each before finalization of the Recognition Rules. In the new Recognition Rules, it reduced to 11 and 07 respectively which is to be reviewed. This is badly affecting the functioning of the Association at Circle/SSA level as it has to represent and accommodate all the Executives in different streams, wings including non recruiting Circles in the Circle/SSA body. The office bearer number is to be increased to 15.
The elected body at various Circle offices, Metro Dists, ITPC, BBNW, TF etc are to be treated at par with the SSA level body and necessary clarifications are to be issued.
Lot of resistance was there from the part of GM(SR) to increase the number of office bearers citing the recognition Rule provisions, cost to the company, these issues are already examined by a Committee etc. Finally DIR(HR) assured to revisit the issue with a positive mind.
Decision: The demand for increasing the number of office bearers to 15 will be re-examined and necessary amendments will be done in the Recognition Rules.
Recognition to the elected body at various Circle offices, Metro Dists, ITPC, BBNW, TF etc will be considered and necessary clarifications will be issued.
7. Office accommodation at Circle/SSA level:
Some of the Circle/SSAs are insisting for instructions from BSNLCO citing the instructions issued for accommodation to Recognised Unions and SEWA BSNL. SNEA is the Recognised Executives Assn and it should be given accommodation at Circle/SSAs. Instructions may be issued to all the Circles.
DIR(HR) was kind enough to consider the matter and of the firm opinion that Recognised Assn also should be given accommodation as others are already enjoying.
Decision: The matter will be decided shortly with a positive approach.
After the discussion on the agenda points the following issues also discussed:
Board approval for CPSU approval: DIR(HR) assured that the reply will be submitted to the Board as assured to the Assn without any change in date of effect or bench marks. The original proposal along with the reply will be send to company secretary today itself for making it as an agenda for the Board meeting on 28.05.2018. DIR(HR) is very much hopeful that this time the Board will approve the proposal.
Rule -8 cases of KTK Circle: We explained the stand taken by the new CGM where he is not ready to consider fresh Rule 8 cases against 211 new JTOs joined. Earlier 173 JTOs transferred when JTO posting through LICE/Offtg regularization taken place. This also done after lot of struggle by SNEA and by the intervention of DIR(HR). DIR(HR) assured to examine the matter.
After the formal agenda meeting, GS and AGS met GM(SR) and held further discussions on the matter. We explained the developments during last three years and how the JTOs are relieved after lot of struggle. The Rule 8 cases settled since 2016 is taken now and fresh cases are not considering when new direct rect JTOs are joining in the field. Against new JTOs fresh Rule 8 is to be considered and 191 Rule 8 cases are still pending.
17-05-2018:
"Pride of SNEA "
The following members of SNEA bagged the "Vishist Sanchar Seva Padak Award" for the year 2017 for their excellent contribution and delivering their best to the organization.
14-05-2018:
CS Com S P Jagadale writes to CGMT Karnataka to review the decision of 5th May 2018 formal meeting decision to consider 191 pending Rule 8 transfers with full justification. For letter CLICK HERE..
07-05-2018: Com Siddaramanna SDE Channapattana of BGTD passed away yesterday. SNEA deeply mourns the demise of our comrd. We pray almighty to give strength to his family, near and dears on the sad demise and pray Com Siddaramanna's soul rest in peace.
05-05-2018:
Today formal meeting with CGMT is held and the results of the meeting are not positive on Rule 8 agenda. Details will be published once the minutes are released by administration.
18-04-2018:
Com S P Jagadale Circle Secretary ( Mob 9449854799) reported for duty at Circle Office Bangalore as SDE Mobile Services Members are requested to contact new CS for their issues.
10-04-2018:
CS was in Bangalore on 08 th, 09 th and 10 st April 2018.
CS Com S P Jagadale along with CP Com S B Nagavi and ACS Com Prashanth met GM Admin Shri Ashok Agarwal on 9th April and discussed on the issue of holding the assured Rule 8 transfers agenda immediately and inform the demand of SNEA to CGMT. As usual the reaction of GM Admn was not clear on the date of the meeting. As such CGMT Shri R Mani was not in HQ we had met AGM HR and informed our points and delivered copy of the letter to both GM and AGM. We have taken strong objection for not forwarding the case of temporary transfer cases of Shri Devendra and others on genuine medical grounds.
VIST TO BANGALORE NOC BY CIRCLE SECRETARY
CS Com S P Jagadale along with CP Com S B Nagavi, ACS Com Prashanth, VP BGTD Com Palanivelu, AS BGTD Com R C Patil have visited Bangalore NOC met Shri Buddan PGM Noc and took very strong objection for selectively recommending the cases of SDEs to be posted to NOC and such act of him how it is affecting the transfer policy of the circle. Though PGM talked on the technical expertise, we impressed on him to call for the volunteers with required technical expertise and at the same time train the huge staff already available with NOC.
The team also held informal meeting with the JTOs and SDEs of NOC in which Com Jagadale and Com Prashanth addressed the gathering. Ten new members have immediately given SNEA membership forms after the meeting accepting the policies of our association.
ACE DIVISION DISTRICT CONFERENCE
CS Com S P Jagadale along with CP Com S B Nagavi, ACS Com Tata Babu ACS, OS Com K N Muralidhar and DS BGTD Com Jayaprakash Javali attended and addressed the District Conference of ACE Division Bangalore on 8th April held at BSNLEU BGTD building. Com Padmanabhachar presided over the function. Com Ravishankar presented the DS report.
Com K Ashok Sudarshan, Com J S Lokesh and Com K S Shridhar have been elected as the District President, District Secretary and District Treasurer respectively.
09-04-2018:
Rule 8 Transfers:
CS SNEA Com S P Jagadaale writes to CGMT Karnataka Shri R Mani requesting for scheduling the meeting for discussion on Rule 8 transfers. For letter Click here...
06-04-2018:
For new website link of SNEA BGTD Click here.
23-03-2018:
CS Com Jagadale Visited Bangalore and meets CGMT and other officers:
CS was in Bangalore on 19th, 20th and 21st Feb 2018.
CS along with Circle President met DGM and AGM staff on 19th and discussed various issues relating to transfers and Rule 8 cases.
CS Com S P Jagadale met CGMT Shri R Mani on 20th and discussed the issues relating to the Rule 8 transfers and protested on the rigid stand taken with regard to Rule 8 transfers. SNEA insisted for the official meeting as already requested by SNEA. Administration also replied to us that the meeting will be held once the 3rd list recruitment of JTOs is sent for training. CGM directed the GM Admn and DGM who were present in the meeting to get all the details of the executives (JTO and SDE) strength of AP, Telangana, Kerala, Maharastra etc., and then convene the meeting. CS raised the issue of discussion on the considering the request transfer of SDEs to reduce the long stay outgoing transfers. CGM directed to GM admn to hold discussions. Com S B Nagavi CP, Com Makkannavar CT, Com Prashanth ACS were also present in the meeting.
CS along with CP met GM STP Shri Mahapatra and GMM STR Shri Pande and discussed various issues of STP and STR comrades.
Later in the evening CS attended the Branch Secretaries Meeting of SNEA BGTD wherein he was welcomed and greeted by the District Executive Body. In his address CS called for the united working of executives and for this to strengthen SNEA in a big way. As such his transfer has already been ordered by CGMT, in the first week of April he join and report at Bangalore in the interest of full pledge working for the association.
Com Unnikrishan DGM Finance and Com Rama Rao CAO who have joined SNEA were welcomed with Rose Flowers.
16-03-2018:

KARNATAKA SNEA MEMBERSHIP CROSSED 1800 IN FEBRURARY. CONGRATUALTIONS COMRADES FOR YOUR GREAT EFFORTS.

LET US MOVE TOWARDS UNIFICATION.
13-03-2018:
CIRCLE CONFERENCE REPORT:
22-01-2018:

Circle Conference
The circle conference of SNEA Karnataka is scheduled to be held
at Shivamoggaa
on 24th and 25th Feb 2018.
The notice for the circle conference is issued. CGMT Karnataka Shri R Mani is kind to consent to grace the occasion and accordingly the open session will be held on 24th Feb 2017.
For notice of Conference Click here..
Attention:!!!
All Districts/Branches are requested to ensure

100% payment of circle/CHQ quota, Conference donation and 2017/2016 Diary arrears dues on or before 31st Jan 2017 and ensure their eligibility to the forthcoming conference.
Rule 8 Transfer:
CGMT Karnataka agreed to discuss the agenda of considering the Rule 8 transfers once the training of 3rd Merit list of JTOs commences. We are thankful to CGMT Karnataka for the positive decision.
SNEA MEMBERSHIP
In Karnataka SNEA membership crosses 1700 (60%) of paid membership as per the salary recovery of Dec 2017.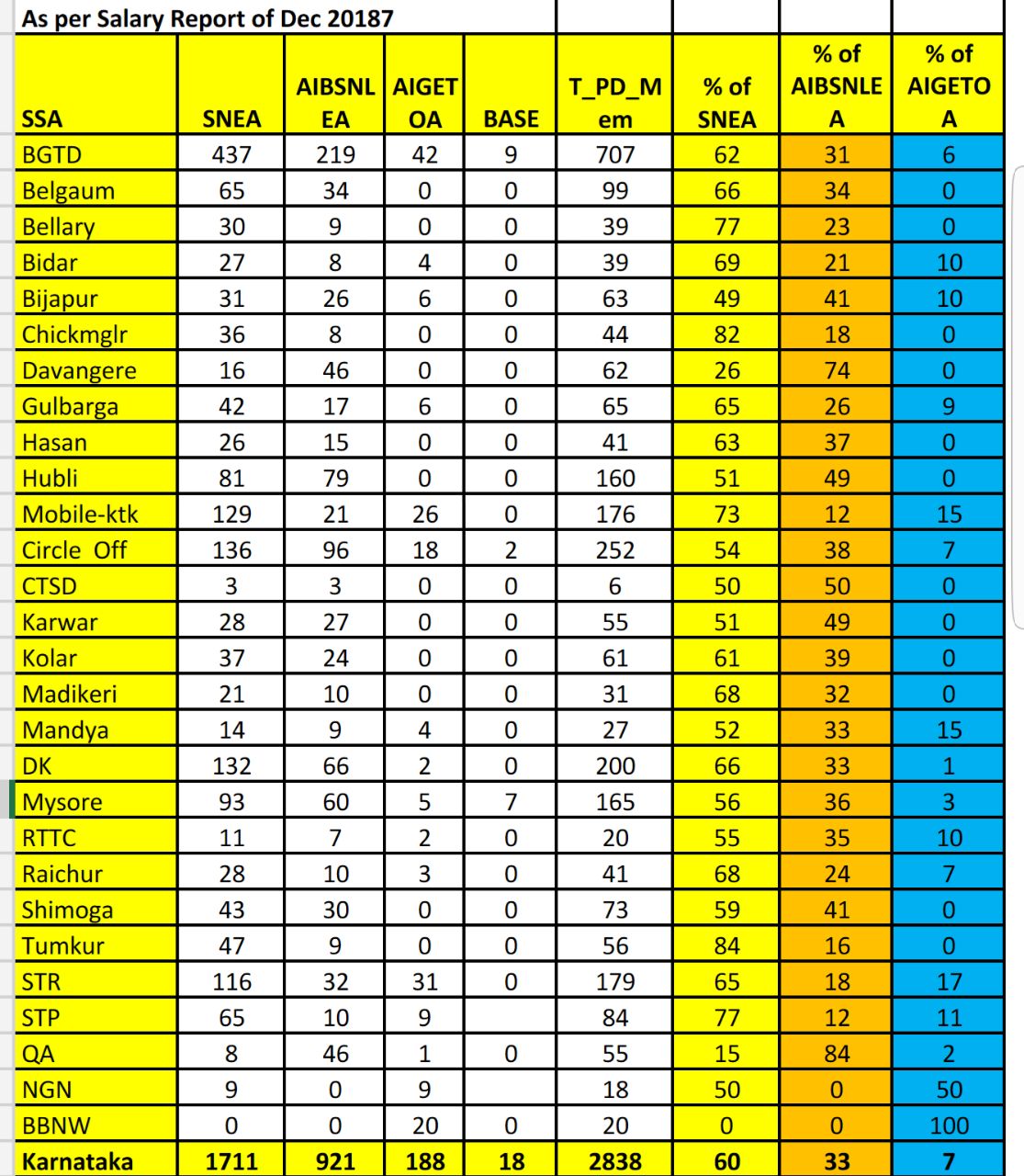 12-01-2018:
DONATONS:
Com Gunashekar SDE NGSN Bangalore has donated Rs.10,000-00 ( Rupees Ten thousand only) to SNEA. We SNEA are grateful and thankful to him for the affection towards SNEA.
Com Deepa Bansal done it again
It is with great pleasure we share the achievement of Smt Com Deepa Bansal JTO circle office, our yong comrade and member of SNEA in 16th ALL India BSNL Athletic Meet held from 20th to 22nd Sept in Coimbattur TN. From Karnataka Smt Deepa was the only lady candidate participated in the meet and won 1 silver and 3 bronze medals in 800, 200, 400 and 1500 Mts race respectively. Around 18 states participated in the Meet. Karnataka mens Athletic Team has won runners up trophy. Congrats to Comrade Deepa and all others. For views click here..
09-01-2018:
CS writes to CGMT Karnataka respected Shri R Mani regarding considering of the Rule 8 Transfers in the cadre of JTOs. For letter Click here...
11-12-2017:
3rd PAY REVISION WITH 15% FITMENT.
STRIKE ON 12 & 13 DECEMBER, 2017
Massive mobilization going on throughout the country. Very successful conventions by all Unions and Assns at Jaipur, Chennai, Bengaluru and Bhopal. Telangana circle organised convention at Hyderabad.
Make door to door campaign for the success of the strike with 100% participation.

10-12-2017:
Condolences:
SNEA deeply mourns the sad and sudden demise of daughter of our member, SDE Shimoga Smt Megala. We are all aware that madam had tried her level best in ensuring best possible medical treatment, hats off to brave efforts Madam Megala. We pray almighty that Madam Megala gets enough strength to bear the shock. We pray God the departed soul rest in peace.
10-12-2017:
Joint Convention of all Unions and Associations of BSNL at Bengaluru:
Strike preparatory meeting was organized by the All Unions and Associations of Karnataka Aircle at Bengaluru on 6th December2017. On behalf of SNEA CHQ Com. Pandurang Nayak JSS CHQ addressed the gathering. Com M H Gombi ACS, represented the circle as CS S B Nagavi was on leave. All District Secretaries and members of Bangalore were present in the meeting.
Get together meeting of new members at Bangalore and Mysore:
SNEA BGTD has arranged the meeting of the new members on 8th December at Bangalore and welcomed them to SNEA. More than 90 percent of the newly joined JTOs have joined SNEA. CS Com S B Nagavi attended the meeting and addressed the gathering and at the same time invited Com K Y Prashant Ex CS SNATTA to attend the CWC meeting as our invitee; who recently along with many JAOs and JTOs have joined SNEA. Com Palanivelu AGM presided over the meeting. DS Com Javali gave brief account of the activities of SNEA. Com Arun representing the new JTOs, addressed the house and thanked SNEA for the focused active role it took during the allotment of LICE trainees to various SSAs and also in ensuring the transparent posting in BGTD. DS Bidar Com Karthik also attended and addressed the meeting of BGTD as our special guest and highlighted as how he and his team is impressed by the untiring works of SNEA particularly in Karnataka for the welfare young JTOS.

For more glimpses click here..
SNEA Mysore had also arranged meeting on the same day which was addressed by Circle President Com B S Venkateshmurthy. Com M N Ramakrishna presided over the function. Com B S Naragund DS gave brief account of the achievements of SNEA at various levels.
For more glimpses click here..
In the entire circle, by and large new JTOs have shown keen interest to join SNEA. SNEA welcomes these new and young generation to our organization and at this juncture we assure them of all our support in making the company to grow further heights in the coming days and in this endeavor we will not hesitate to take their (our) issues with the management at every level by which the interest of the cadre as well as company is always protected.
Best of luck to our NEW COMRADES.
08-12-2017:
DONATONS:
Com Krishnamurthy SDE (CTO Building) BGTD has donated Rs.5,000-00 ( Rupees Five thousand only) to SNEA. We SNEA are thankful to him for extending support in the form of donation.
07-12-2017:
CS along with Com Palanivelu VP SNEA BGTD today met GM Admin Shri Ashok Agarwalji . CS took strong objection for the non relieving of the JTOs on request transfer by some SSAs though last date is fixed as 30th November 2017. DGM Admn Shri M V Angadi, present in the meeting explained that; for the cases of new JTO trainees posted as substitute; the regular posting order to report as JTOs will be issued shortly to ensure the relieving for the cases of request transfers issued earlier. We have pointed out that even where regular JTOs are posted as Substitutes also there are instances of not relieving. In the interest of avoiding discrimination as some are being relieved and some are not; SNEA demanded immediate action to relieve all immediately without further delay. DGM explained that this week regular posting order of new JTOs will be issued to avoid the technical problem of reliever and action will be taken to ensure the relieving of the JTOs on request transfer.
CS reported for duty after two days leave. Due to personal function CS could not attend the 6th meeting of all Unions and Associations.
30-11-2017: